Strong cold front moves in early week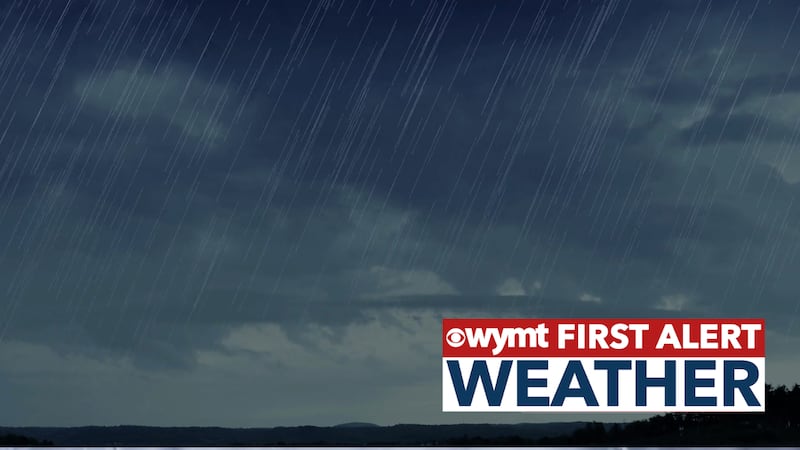 Published: Nov. 19, 2023 at 4:09 PM EST
|
Updated: Nov. 20, 2023 at 4:04 AM EST
HAZARD, Ky. (WYMT) - We've seen another day of dry weather across the mountains of southern and eastern Kentucky today, but as we go into the new work week, a cold front is set to bring us some big changes to our forecast. Tonight expect a few clouds and dry conditions, with lows bottoming out in the lower to mid 30s. Monday will feature increasing clouds and a 40% chance of a few hit-or-miss showers. Not a lot of rain is expected early on Monday, but you may want to have the umbrella handy just in case. Highs will top out in the lower 60s. Rain chances ramp up dramatically through the overnight into Tuesday.
Tuesday is our big change moves in as the front starts to enter the region. Ahead of it expect a line of gusty showers and maybe even a thunderstorm or two to develop. Winds will gust in excess of 35-40 mph and rain will be with us a vast majority of the day. Most of the region will likely pick up about an inch of much-needed rain and highs will again top out near 60 ahead of the front. Behind the front temperatures crash into the 40s for Highs on Wednesday with a lingering shower or two possible in the morning, with drying conditions by the afternoon.
Thanksgiving will bring us dry weather and temperatures in the lower 30s for lows and near 50 for highs. Black Friday shoppers will want to pack the umbrella as a southern storm system could bring us a few showers. We will need to keep an eye on next weekend as another cold front could dive into the region, and may usher in the coldest air of the season so far.
Copyright 2023 WYMT. All rights reserved.