Bell County's Daniel Thomas makes history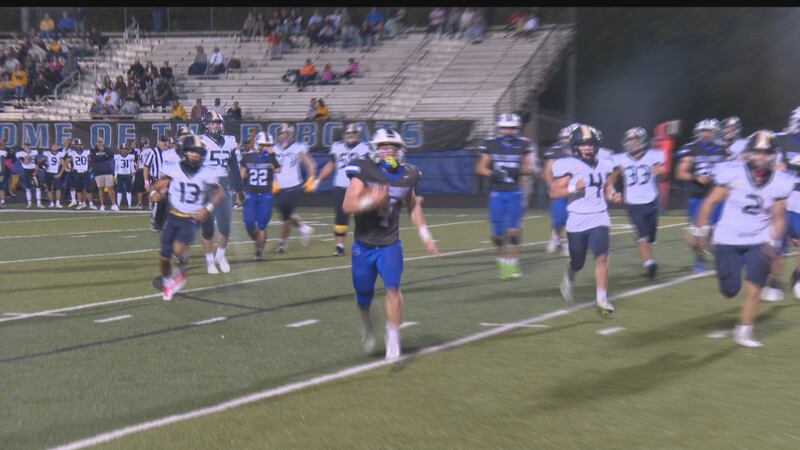 Published: Nov. 18, 2023 at 2:22 AM EST
BELL COUNTY, Ky. (WYMT) - Daniel Thomas is now the all-time state leader in rushing yards in a single season with 3,446.
The record was formally held by Bath County's Frank Jones (3,361), which stood for 54 years.
The Bell County senior had another Mr. Football worthy performance Friday night versus East Carter, rushing for 287 yards and four touchdowns, while also punching in a game-winning two-point conversion in the overtime win.
The Bobcats punched their ticket to the semi-state game with the 38-36 win.
They will make the trip to 13-0 Hart County on Friday, November 24.
Copyright 2023 WYMT. All rights reserved.