Judge finds Voting Rights Act violation in North Dakota redistricting for two tribes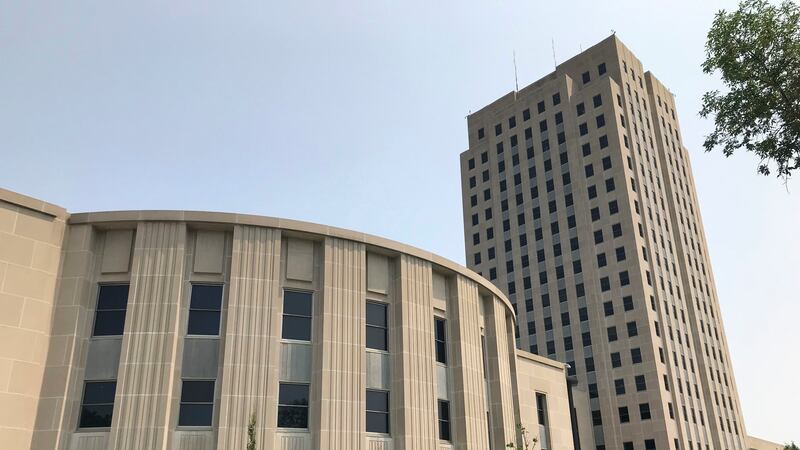 Published: Nov. 17, 2023 at 12:35 PM EST
|
Updated: Nov. 17, 2023 at 1:38 PM EST
BISMARCK, N.D. (AP) — North Dakota's 2021 legislative redistricting plan violates the rights of two Native American tribes because it dilutes their voting strength, a federal judge ruled Friday.
U.S. District Chief Judge Peter Welte said the redrawn legislative districts violated the Voting Rights Act of 1965. The ruling came months after a trial held in June in Fargo.
In his ruling, Welte said the plan approved by the state legislature to redraw voting districts in accordance with the latest census data "prevents Native American voters from having an equal opportunity to elect candidates of their choice" – a violation of the landmark civil rights law.
Welte gave the Republican-controlled legislature and the secretary of state until Dec. 22 "to adopt a plan to remedy the violation."
The Turtle Mountain Band of Chippewa Indians and the Spirit Lake Tribe alleged the 2021 redistricting map "simultaneously packs Turtle Mountain Band of Chippewa Indians members into one house district, and cracks Spirit Lake Tribe members out of any majority Native house district."
The two tribes sought a joint district and unsuccessfully proposed to the Legislature a single legislative district encompassing the two reservations, which are roughly 60 miles (97 kilometers) apart.
The tribes submitted a plan in federal court for a joint district that "doesn't move very many lines statewide," attorney Tim Purdon told The Associated Press.
"I'm hopeful that the Legislature will take a look at this, adopt the plan proposed by the tribes and stop the litigation, stop the spend of dollars on this litigation," Purdon said.
The Legislature will "perhaps" have to convene, Republican Senate Majority Leader David Hogue told the AP. He said he expects to know more early next week.
North Dakota's Legislature, which meets every two years, just wrapped up a three-day special session in October to fix a budget mess from a major state government funding bill that the state Supreme Court voided in September. The next regular session isn't until January 2025.
Turtle Mountain Tribal Chairman Jamie Azure did not immediately respond to a phone message seeking comment on the ruling. Spirit Lake Tribal Chairwoman Lonna Jackson-Street did not immediately respond to an email for comment. The AP was not able to leave her a phone message at her office; its mailbox was full.
North Dakota Republican Secretary of State Michael Howe, who is named in the lawsuit, did not immediately comment on the ruling. He said he was still processing documents sent to his office and planned to meet with attorneys on Friday afternoon.
North Dakota has 47 legislative districts, each with one senator and two representatives. Republicans control the House of Representatives 82-12, and the Senate 43-4. At least two lawmakers, both House Democrats, are members of tribes sharing geography with North Dakota.
A three-judge panel earlier this month dismissed another federal lawsuit that targeted the redistricting, brought by two local Republican Party officials who challenged new House subdistricts comprising tribal nations as unconstitutional "racial gerrymandering."
The Legislature created four subdistricts in the state House of Representatives, including one each for the Fort Berthold and Turtle Mountain Indian reservations.
Lawmakers who were involved in the 2021 redistricting process have previously cited 2020 census numbers meeting population requirements of the Voting Rights Act for creating those subdistricts.
Copyright 2023 The Associated Press. All rights reserved.