The difference between Special Weather Statements for fire and Red Flag Warnings
Published: Nov. 15, 2023 at 5:51 PM EST
BOWLING GREEN, Ky. (WBKO) - You may have noticed a notification with Special Weather Statements for fire weather over the past few days. These are normally issued when conditions are dry, breezy, and warm, but don't quite meet the criteria for a Red Flag Warning.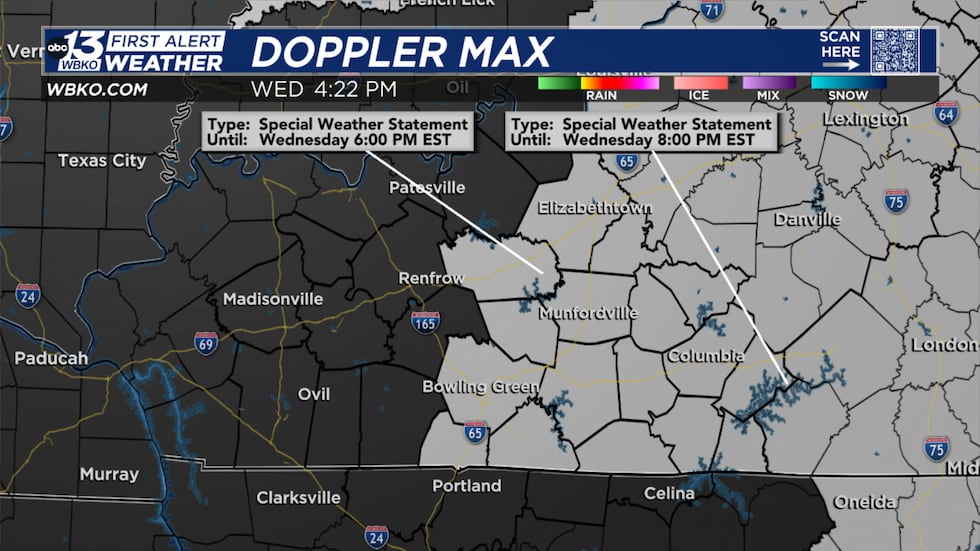 There is specific criteria that needs to be met for a Red Flag Warning to be issued:
- Vegetation must be extremely dry
- Relative humidity (RH) less than 25%
- Winds of over 15 mph for several hours
Red Flag Warnings are usually only issued during our Spring and Fall fire seasons, which runs from February 15th through April 30th in the Spring and October 1st through December 15th in the Fall. During this time, burning within 150 feet of brush or wooded areas is unlawful unless done between the hours of 6PM and 6AM or when snow is on the ground.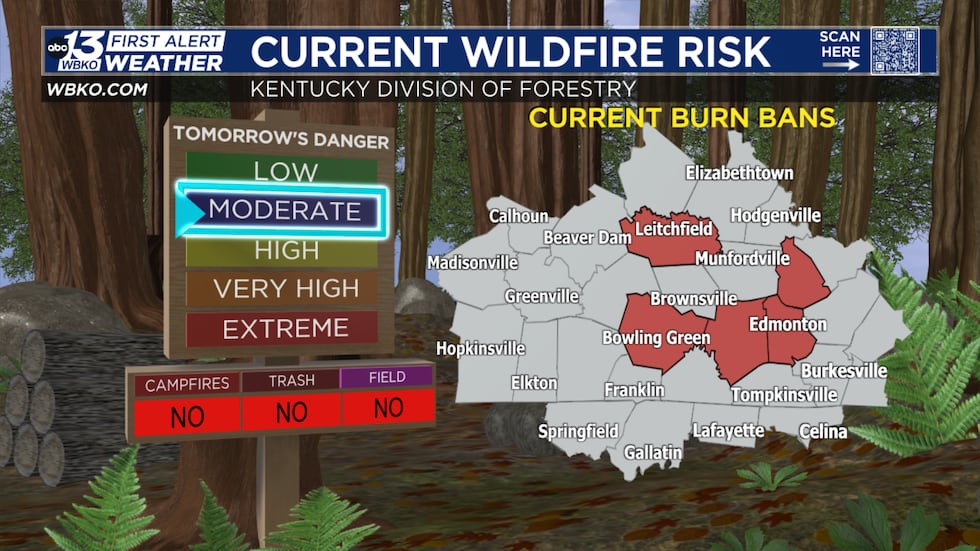 A few counties have issued burn bans, with the most recent being Warren county. Fire danger over the next few days is expected to stay moderate as rain chances stay low and temperatures stay warm. Outdoor burning is not permitted in counties under a burn ban, some other activities that are likely outlawed include: campfires, fireworks, outdoor welding, and trash burning. Check with your local judge executive for exact details on your county's burn ban.
Thankfully, some better chances for rain arrive later this week into parts of next week that should help to knock down some of our fire danger heading into the holidays.
Copyright 2023 WBKO. All rights reserved.