5 U.S. service members killed in training accident in Mediterranean Sea
Rep. Mark Green said the victims were from the 160th SOAR, headquartered in Fort Campbell.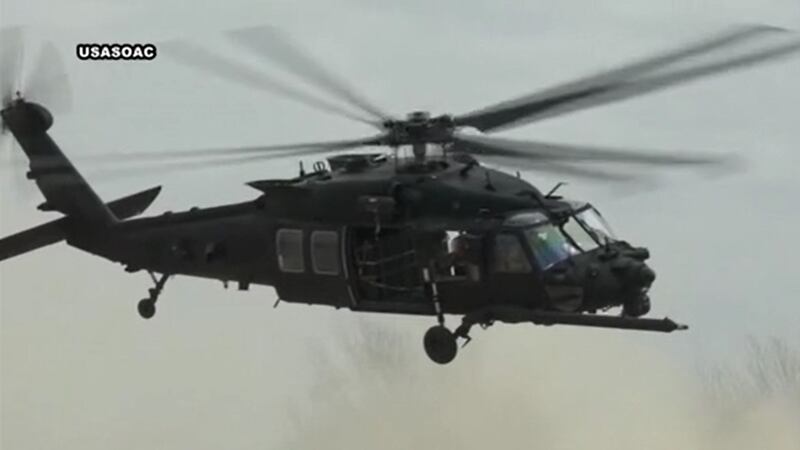 Published: Nov. 12, 2023 at 10:35 PM EST
NASHVILLE, Tenn. (WSMV) - The U.S. Department of Defense said they are mourning the loss of five U.S. service members after they were killed in a training accident in the Mediterranean Sea on Friday evening.
"While we continue to gather more information about this deadly crash, it is another stark reminder that the brave men and women who defend our great nation put their lives on the line each and every day to keep our country safe," The U.S. Department of Defense said in a release. "They represent the best of America. We will remember their service and their sacrifice. My prayers are with the patriots we have lost today and their families, loved ones, and teammates."
According to State Rep. Mark Green, the service members were from the 160th Special Operations Aviation Regiment (SOAR).
The 160th SOAR recruiting office is located in Fort Campbell, Kentucky.
"This tragic incident reminds us of what these brave men and women sign up for and the sacrifice that comes with it," Green said in a tweet.
Mayor James R. Knight with the city of Hopkinsville, Kentucky also released the following statement:
"On behalf of the City of Hopkinsville, I extend my deepest condolences to the families of the five Army Special Operations service members lost during a training accident in the Mediterranean Sea this Veterans Day weekend. Let it serve as a reminder to us all of the sacrifice these soldiers and their families continue to make for our freedom. All flags on city-government properties will be flown at half-staff."
Copyright 2023 WSMV. All rights reserved.