Organ recipients sign flag ahead of Transplant Games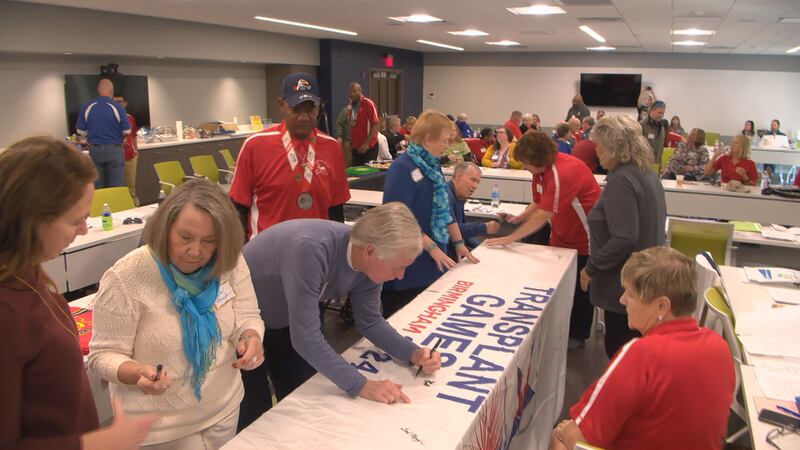 Published: Nov. 12, 2023 at 6:09 PM EST
LOUISVILLE, Ky. (WAVE) - Donate Life Kentucky started its countdown to the Transplant Games of America.
The event brings together thousands of organ recipients to take part in athletic competitions while bringing awareness to the issue of a low organ supply.
More than 60 Kentucky team members signed a flag Sunday. That flag will travel around the country before the games begin in Birmingham, Ala. in July.
"To me, it's like a big whole family getting together and saying there's nothing to stop us from doing what we want to do and still participating in sports and getting the best out of us," Junie Sivils, an organ recipient said.
Sivils has competed in the games ever since he got a kidney transplant nearly 30 years ago.
He's most proud of his basketball medal from the 2018 competition.
The Transplant Games is six-day, multi-sport festival that takes place every two years. Competitions include track and field events, swimming, cycling, volleyball, bowling, basketball and non-traditional events such as ballroom dancing, corn hole, Texas Hold 'Em poker and a trivia challenge.
Copyright 2023 WAVE. All rights reserved.