ELECTION 2023: WYMT team coverage for Tuesday's state and local races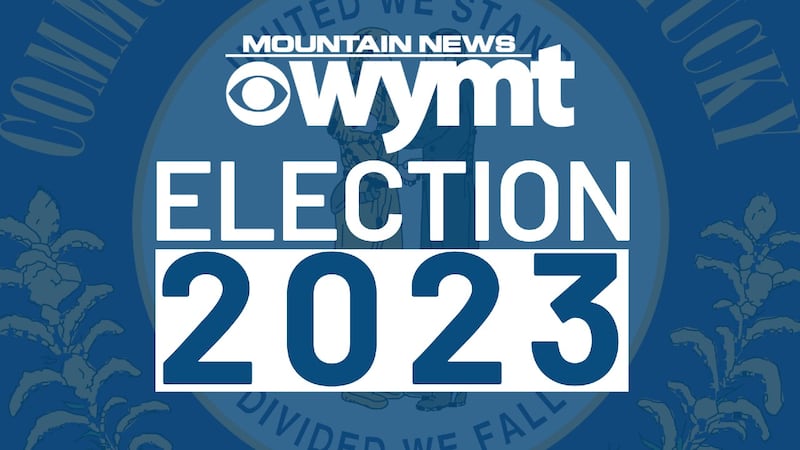 Published: Nov. 7, 2023 at 1:50 PM EST
(WYMT) - WYMT is your home for results for all of the state and local races on this Election Day Tuesday.
The polls will stay open until 6 p.m. Tuesday for voters to cast their ballots.
Here are the races up for election on the state level: Governor, attorney general, secretary of state, state auditor, treasurer and agriculture commissioner. The two candidates for auditor are Eastern Kentucky natives, with term-limited current State Treasurer Allison Ball hailing from Floyd County and her opponent Kim Reeder currently living in Morehead.
The governor's race between incumbent Gov. Andy Beshear and challenger and current Attorney General Daniel Cameron is one of the most watched races in the country.
Kentuckians can check their registration status, polling location and view sample ballots here. Polling locations are also listed on each county clerk's website.
Voters must bring a valid form of photo identification with their name and picture on it.
People who opted to cast an absentee ballot need to drop it off at their county clerk's office by 6 p.m. Tuesday. The deadline to submit by mail has passed.
While the state races are the biggest ones up for grabs this year, there are several local offices and issues that are on the ballot.
Among the local races are district and circuit judgeships that are up for grabs in Harlan, Bell and Menifee County. Votes on special issues like taxes and alcohol sales are taking place in Lawrence, Martin and Pike County. There is also a race for a magistrate in Harlan County to select a permanent one following the death of Clark "Sparky" Middleton.
You can see the results of all the state and local races HERE as soon as they start coming in.
Copyright 2023 WYMT. All rights reserved.