What you need to know before you head to the polls Tuesday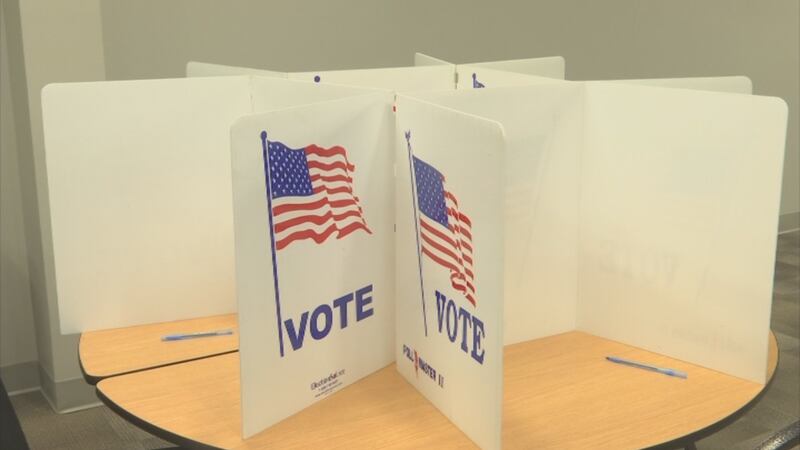 Published: Nov. 6, 2023 at 12:39 AM EST
LOUISVILLE, Ky. (WAVE) - Thousands of voters made their way to the polls for early voting and now Kentuckians are gearing up for election day on Tuesday powered by the gubernatorial race between incumbent Governor Andy Beshear and Attorney General Daniel Cameron.
Tuesday, November 7th is the last day for Kentuckians to cast their votes for what is expected to be very tight races.
Early voting came to a close Saturday and tens of thousands of voters took advantage of it.
It was a trend that the Jefferson County Clerks Office's Director of Communications, Media Relations and Public Relations Erran Huber said was a pleasant surprise.
"We see a lot of folks that want to come out for the first day that early voting is available and then it will kind of taper off for day two and then a lot more people want to take advantage of that last day, but we've actually seen an increase," Huber said.
Experts believe that increase is due to the closely contested gubernatorial race between current Governor and Democratic Representative Andy Beshear and his opponent current Attorney General and Republican Representative Daniel Cameron.
A new poll released from Emerson College Polling Friday shows that Cameron has closed the gap on Beshear as they're both locked at 47%.
Both have been on their respective Kentucky-wide tours to gain the support of the undecided.
"I see more and more people saying we're tired of the "d" versus "r," the red versus the blue, we're ready to vote for a person, and boy, if we can do that here in Kentucky and start doing that across the rest of the country, maybe we'll start talking to each other in a different and a better way," Beshear said. "The world could certainly use that."
"This is about values, about making sure that you have leadership in this state that pushes forward values that have propelled this nation since its very inception," Cameron said.
All eyes are now on the election results Tuesday night.
Polls open at 6 a.m. and close at 6 p.m. local time for Kentuckians who registered to vote by the October 10th deadline.
Voters have to bring a form of ID, which can be government-issued or from a public college or university.
To find your polling location, voters are encouraged to visit their County Clerk's website or contact their office. If you're still wondering why you should vote, Huber explains the importance of voter turnout come Tuesday.
"Who is sitting in the State House will have a bigger impact on your life than even who is potentially sitting in the Oval Office," Huber said. "So statewide races are not something to ignore. They're something to actively participate in so that we as a community can help determine the future of our state."
Tuesday's election is not just about the race for governor, however, there are also important local races to pay attention to as well.
Copyright 2023 WYMT. All rights reserved.