Dolly Parton opens HeartSong Lodge & Resort
Dollywood opens a new 300-room resort and 26,000 square-foot convention center.
Published: Nov. 3, 2023 at 5:53 PM EDT
|
Updated: Nov. 3, 2023 at 6:14 PM EDT
PIGEON FORGE, Tenn. (WVLT) - Dolly Parton returned home to Sevier County to open the new HeartSong Lodge.
The 300-room resort will also put Dollywood into a new business of convention tourism.
Dollywood can now accommodate large groups of business travelers' for conventions. It's business the park said Sevier County currently turns away. Dollywood's new convention center, which is attached to the HeartSong Lodge, can accommodate hundreds of people. Dollywood said this puts them into a whole new market attracting convention tourism right here in Sevier County.
The state's commissioner of tourism said this not only changes tourism in Sevier County but the entire state as well.
"This is huge for the entire State of Tennessee because Dollywood continues to be both excellent and also growing. So, we're grateful they just won the Golden Ticket for the best park in the world by Amusement Today. They just went over 3 million visitors last year," said Mark Ezell, Tennessee Commissioner of Tourism. "What's great is we get sales tax on that visitor spending. It helps us not have a personal income tax. It helps all that money. Almost all of it goes for education. For safety for health, not for tourism."
Dollywood's President Eugene Naughton also commented on the positive outlook for tourism in the area because of the new Dollywood addition.
"A lot of times they'll go to a different state because they can't get their day in pigeon forge when they want so we think our 26,000 square feet of convention space helps not only Dollywood Parks and Resorts but also helps resorts but also helps our community do better when more people are here," Naughton said.
Heartsong Lodge brings a rustic feel with fireplaces and campfires, along with outdoor and indoor pools, hot tubs and splash pads all surrounded by beautiful mountain trees.
"It is just magnificent. I guess that's the best word. It is just magnificent. Of course, I'm so proud of DreamMore and I still love it here, but the new lodge is just incredible," said Dolly Parton.
Dollywood is planning for the future with more resorts to come and the all-new Dolly Parton Experience in the spring.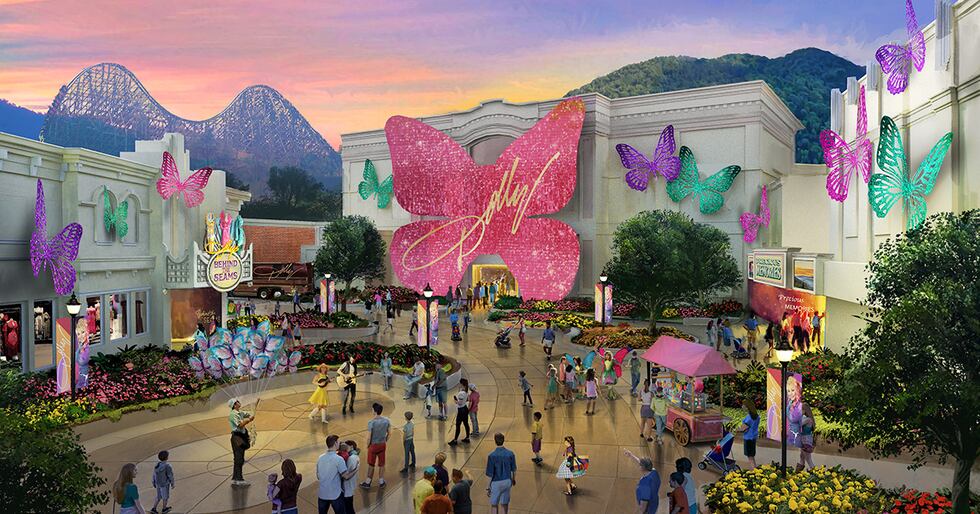 Dollywood also plans to do a complete overhaul of its first resort, the DreamMore Resort, looking to make major upgrades to the property over the winter with a completion goal set for next spring.
Copyright 2023 WVLT. All rights reserved.