Vehicle suppliers warn more layoffs loom as UAW strike continues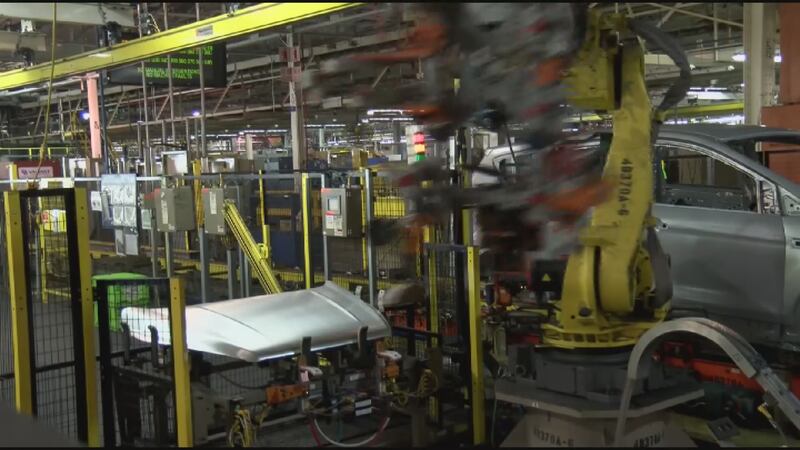 Published: Oct. 6, 2023 at 4:35 PM EDT
LOUISVILLE, Ky. (WAVE) - The United Auto Workers did not expand its strike to any new facilities saying the big three automakers are making significant offers to its members.
However, the union said it has not reached a final deal.
Suppliers of car plants are warning more layoffs of their workers are coming as production slows.
The lobbying group representing vehicle suppliers wants the government to basically give them cash to keep them afloat.
They said suppliers can only last one or two weeks following an assembly plant shutdown, and we're now in week three of this strike.
"Maybe you can keep your line going for the first week a vehicle plant is shut down because you need to make service parts, or you need to restock your inventory," MEMA Original Equipment President Julie Fream said.
She said suppliers can't do that forever. Her organization said a survey shows suppliers expect to lay off more workers in about ten days.
"You don't have any more work for that line and so you have to lay those people off and that will permeate throughout the supply base already impacted," Fream said.
3,000 workers in the supplier industry have been let go so far, including layoffs at a blast furnace. Kentucky hosts a number of vehicle suppliers that make frames, brakes, and seats.
"We employ more people in the supplier community than the UAW does at the OEM facility," Fream said.
While the UAW paused expanding its strike, WAVE wanted to know if Kentucky is ready for major layoffs. The unemployment system collapsed during the pandemic lockdowns. While strike-related layoffs wouldn't draw near that number of workers, Kentucky still has not updated its computer system. A contract issued last year was canceled when a vendor basically disappeared. A new contract is still under review. Meanwhile, the UAW said truck plants are in its sights.
"I've heard members who want to bring down the hammer, strike all the truck plants, hit the big three where it hurts," UAW President Shawn Fain said. "There is a time and place for that, believe me, if the big three don't continue to make progress that time is going to be coming real soon."
The UAW said Ford is currently offering a 23% wage increase.
It said it won a major concession from GM for its battery workers.
It wants similar deals from Ford and Stellantis.
Copyright 2023 WAVE. All rights reserved.