John Calipari to Receive Special Coaching Honor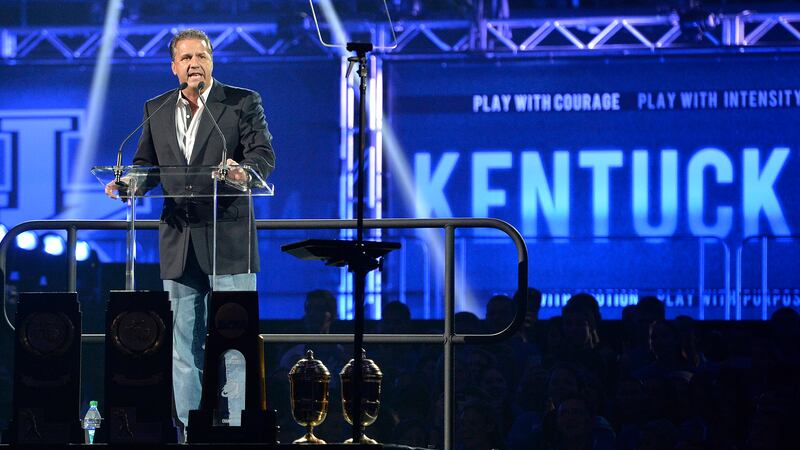 Published: Oct. 3, 2023 at 7:21 PM EDT
LOS ANGELES – Kentucky men's basketball head coach John Calipari will receive the John R. Wooden Award Legends of Coaching honor in 2024.
The honorees are selected based on character, success on the court, graduation rate of student-athletes in their basketball program, coaching philosophy, and identification with the goals of the John R. Wooden Award.
"To receive an honor in John Wooden's name is really special to me because he not only is the greatest coach of all time, but because of the relationship I developed with his family over the years," Calipari said. "His daughter, Nan, and he have been so kind to me. I look forward to April and hopefully having a Player of the Year candidate there with me."
Calipari is a member of the Naismith Memorial Basketball Hall of Fame and the 2012 Nell & John Wooden Coach of the Year Leadership Award winner.
He just completed his 14th season at Kentucky and has led six teams to the Final Four, and won a national championship in the 2011-12 season, while helping 58 players earn selection in the NBA Draft during his 31-year college coaching career.
Coach Cal has the second most wins in program history with a 387-113 record at Kentucky.
He has also led the Cats to four Final Four appearances, six Southeastern Conference regular-season championships, and six league tournament titles.
You can read more about the honor here.
Copyright 2023 WYMT. All rights reserved.