Somerset man arrested after leading deputies on chase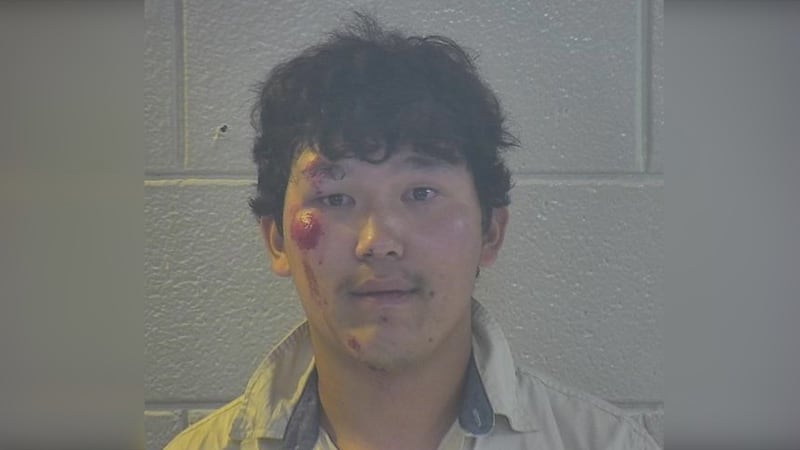 Published: Sep. 28, 2023 at 9:45 AM EDT
SOMERSET, Ky. (WYMT) - A Southern Kentucky man who led deputies on a chase in early September is facing numerous charges.
The incident in question happened back on September 2nd in Somerset.
It began with a Pulaski County sheriff's deputy, who was already on another traffic stop, witnessed several Somerset Police cruisers chasing the suspect, Issac Dunlap, 20, of Somerset, southbound on U.S. 27.
Two deputies from the sheriff's office joined the chase in an attempt to help Somerset PD.
After several traffic lights, Dunlap stopped, and the officers got out of their vehicles, attempting to get him out of his vehicle. After verbally asking him to exit the car, Dunlap took off again, almost hitting the officers.
He then led officers on a continued chase southbound on US-27 where Dunlap then turned right onto Grand Central Blvd. Officers said he was driving recklessly.
He continued down Oak Hill Road at a high speed and turned his headlights off as he continued until he turned onto Hwy-914, traveling in the westbound direction.
Officers said they tracked him at speeds of more than 90 miles per hour and said he disregarded all traffic laws and put the public safety at risk.
Eventually Dunlap came to a stop. Deputies parked their cruisers in a way to keep him from traveling any further. One deputy approached the driver's side while another approached the passenger side and attempted to get Dunlap out of the vehicle.
He then put his car in reverse, deputies said he backed up approximately 20 to 30 feet, put his car in drive, and rammed one deputy's cruiser head-on, trying to push it out of the way.
After that, Dunlap backed up again and tried to go around another cruiser. Then, he began driving at one deputy head-on, causing him to jump out of the way to avoid being hit.
Dunlap drove off in the eastbound lane and eventually crossed the median. He then lost control of his vehicle and wrecked.
After a brief struggle, deputies removed Dunlap from his vehicle and put him on the ground, where he was arrested.
Somerset/Pulaski EMS responded to the scene to give medical attention to Dunlap. He was then transported to the Lake Cumberland Regional Hospital for additional care.
Once released he was taken to the Pulaski County Detention Center without further incident.
Dunlap was charged with fleeing and evading, failure to or improper signal, wanton endangerment, first degree police officer (2 Counts), driving DUI suspended license, criminal mischief (2 Counts), speeding 26 mph over the speed limit and disregarding a traffic control device, traffic light.
Copyright 2023 WYMT. All rights reserved.