Early morning crash temporarily closes busy Pulaski County road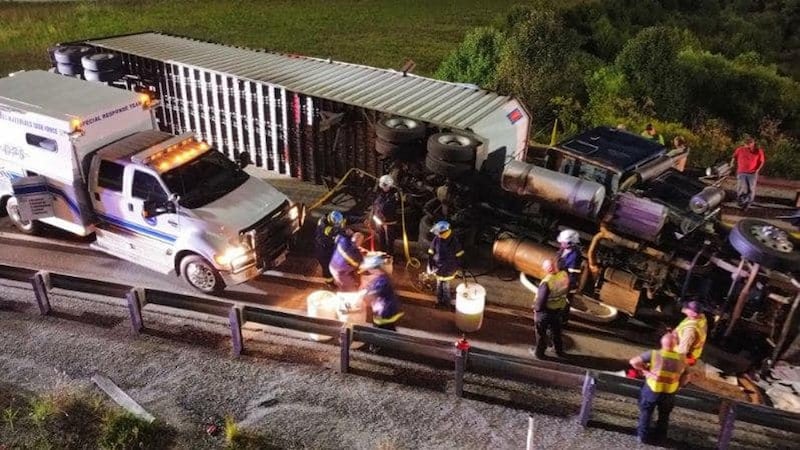 Published: Sep. 27, 2023 at 8:54 AM EDT
PULASKI COUNTY, Ky. (WYMT) - An early morning crash shut down part of a busy Southern Kentucky road.
Around 5 a.m. Wednesday, officers with the Somerset Police Department responded to a crash involving a semi-truck that had overturned on the Cumberland Parkway near the KY 914 intersection.
The truck turned over, spilling a load of wood chips from its trailer onto part of the road and the westbound off-ramp. Officials from the Somerset-Pulaski County Special Response Team posted on Facebook there was also a fuel leak from the truck, which had to be unloaded in order to be flipped back over to haul away.
Crews were able to get the debris cleaned up in about two hours and everything is back open.
No one was injured in the crash.
Copyright 2023 WYMT. All rights reserved.