Smokies Stadium sees record attendance for Oliver Anthony concert
Anthony seemingly blew up overnight with his popular song "Rich Men North of Richmond."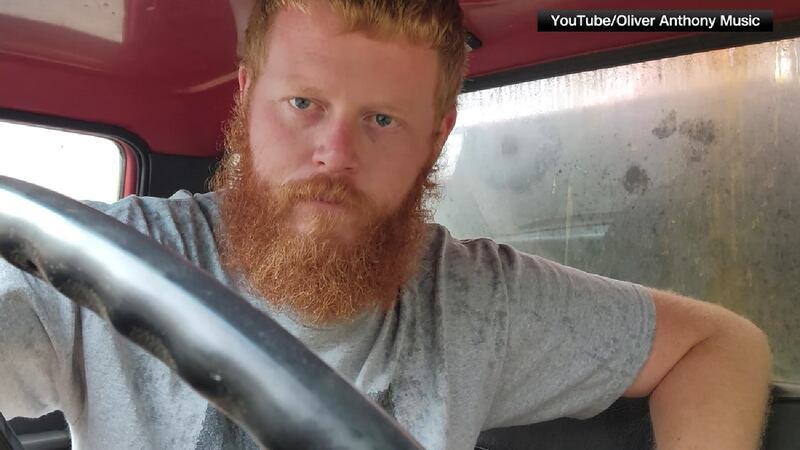 Published: Sep. 26, 2023 at 3:15 PM EDT
|
Updated: Sep. 29, 2023 at 10:33 AM EDT
KODAK, Tenn. (WVLT) - Smokies Stadium saw record attendance for its Thursday evening Oliver Anthony concert. Stadium officials had to juggle parking concerns and crowds as people flocked to the stadium.
Officials with the stadium told WVLT News that 10,178 people attended the concert. "It's the largest crowd for anything we've done," said Smokies Team President Chris Allen.
Anthony seemingly blew up overnight with his popular song "Rich Men North of Richmond." Thursday, he stacked Smokies Stadium, the third venue chosen for his Knoxville-area show.
Previous Coverage: Smokies Stadium Oliver Anthony concert sells out
Due to crowd expectations, the stadium had to open up three overflow lots with complimentary shuttles. The main lot can only hold 1,600 cars, so police were on hand to direct people to the appropriate spot.
Cotton Eyed Joe, a bar in west Knoxville, originally announced Anthony would perform on Sept. 27. That show was first rescheduled to the Knoxville Convention Center on Sept. 29. However, those plans were changed yet again due to high demand with Smokies Stadium having a 6,000 seat capacity.
Anthony said he is beginning to work on a 2024 tour schedule and plans to play many North American and international shows. He plans to play again in Knoxville in spring 2024.
Copyright 2023 WVLT. All rights reserved.