Perry Central's early efforts earn them a road win against Martin County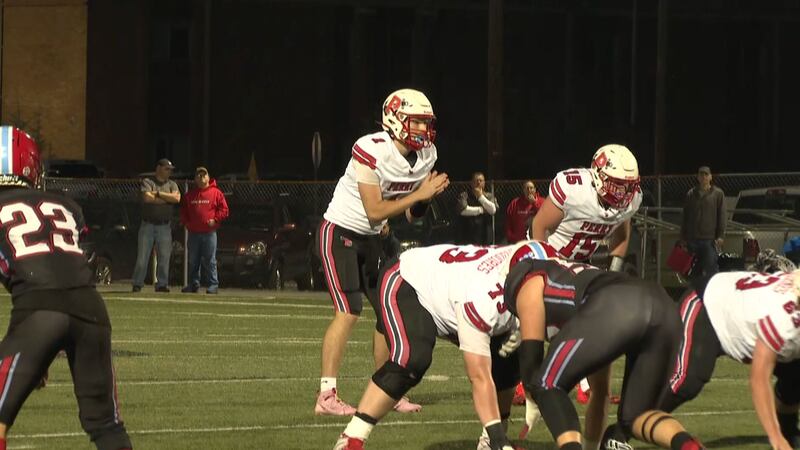 Published: Sep. 23, 2023 at 12:40 AM EDT
MARTIN COUNTY, Ky. (WYMT) - Martin County hosted Perry Central in week six of high school football. The Cardinals were looking to avoid their second loss in a row, and the Commodores wanted to stay in the win column.
On the Commodores' first possession, senior running back Seth Jackson would run the ball to the 3-yard line and then finish off the possession with the first touchdown of the game a few plays later.
Jackson's touchdown would spark a 21-0 run as Martin County struggled to run the ball through a solid Commodore defense.
To close out the half, freshman wide receiver for PCC Tyler Robinson caught a 15-yard TD pass with under a second to go in the second quarter, extending the Commodore's lead to 28 at halftime.
The Cardinals eventually found some footing in the second half as they would put 21 points on the board, but the Cardinal defense could not contain the Commodores who would score two more touchdowns in the second half.
Mark Dixon's squad secures two wins in a row with a 42-21 win over Martin County.
Copyright 2023 WYMT. All rights reserved.