Fantastic first weekend of fall for most across the mountains
Published: Sep. 23, 2023 at 2:08 PM EDT
|
Updated: Sep. 23, 2023 at 11:42 PM EDT
HAZARD, Ky. (WYMT) - Fall is starting off on the right foot with some beautiful weather for a lot of folks.
We are still keeping an eye on the counties near the borders of Kentucky, Virginia and West Virginia for some of the tropical moisture to spill in from Ophelia, but the rest of us should stay dry.
Mostly clear to partly cloudy skies move in overnight and will cool us back down into the low to mid-50s.
A mix of sun and clouds will take us through the final day of the weekend on Sunday, but temperatures should warm up some. Look for most folks to be in the upper 70s during the day and then drop into the upper 50s overnight.
Monday looks mainly dry, but a stray shower cannot be ruled out late. It looks like the better rain chances, even though they stay scattered, will come in as planned starting on Monday and last through much of next week. Highs will stay in the 70s while lows drop into the 50s.
Have a great rest of the weekend!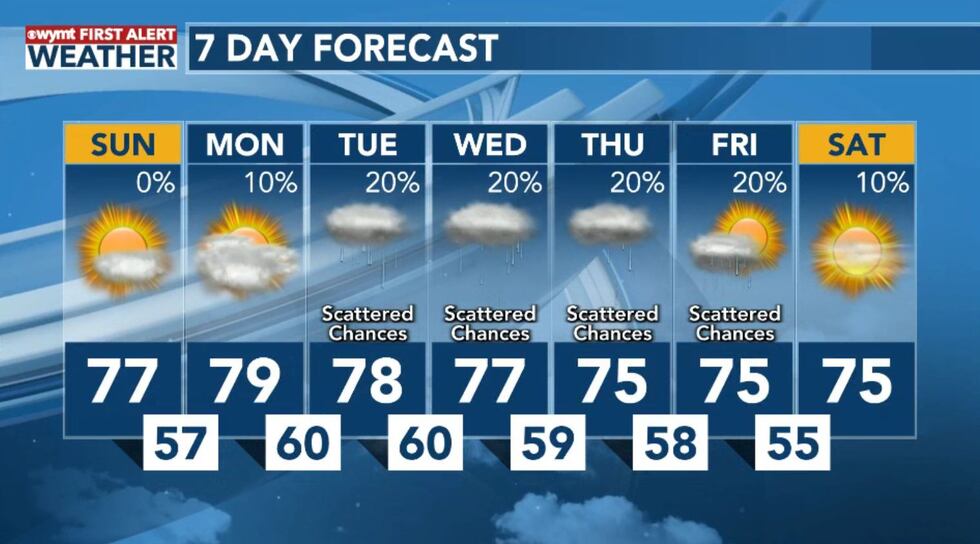 Copyright 2023 WYMT. All rights reserved.