Popeyes employee accused of shooting gun through drive-thru window after being fired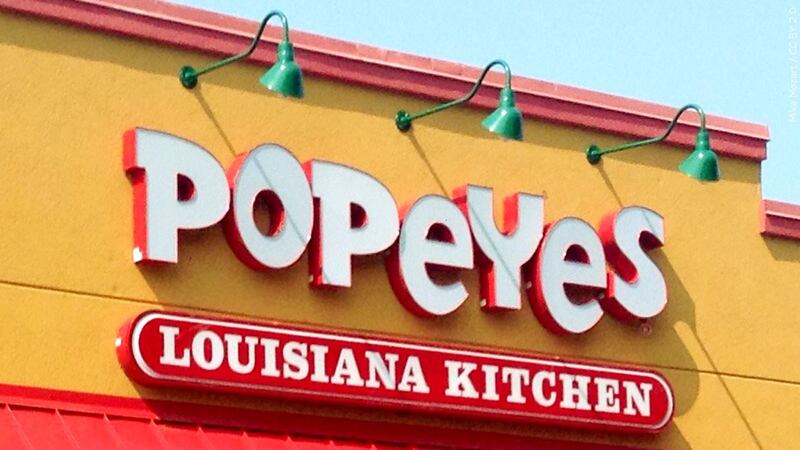 Published: Sep. 22, 2023 at 6:19 PM EDT
LAS VEGAS (KVVU/Gray News) - Authorities in Las Vegas say a former Popeyes employee is in custody after he fired a gun through the restaurant's drive-thru window.
KVVU reports that Las Vegas police received multiple calls at about 7:45 p.m. Sept. 7 for a shooting at a Popeyes restaurant on the west side of town.
Callers told police that an employee, later identified as David Bravo, had walked up to the drive-thru window and fired one shot into the restaurant.
A manager at the Popeyes location informed officers that she had just fired Bravo earlier that evening before he returned holding what appeared to be a silver handgun.
Bravo was reportedly upset regarding a scheduling change and got into an argument with another employee. He said that he was going to walk out if his shift was changed.
A manager advised Bravo that if he walked out, his employment would be terminated, police said.
Bravo eventually walked out and there was no further contact with him until the reported shooting.
According to an arrest report, Bravo took out a handgun from his waistband and began knocking on the drive-thru window with it. Employees moved away from the window at the sight of the gun and while they did so, he fired once into the window, shattering it.
Police said they recovered a 9mm cartridge and a bullet fragment from the scene. There was also a bullet hole in the wall that separated the employee work area from where the customers would stand to order their food.
Another employee told police that Bravo was a relatively new hire.
According to investigators, they were given surveillance video from the drive-thru area that showed Bravo approaching the window and firing his weapon.
On Sept. 9, police said they tracked down Bravo and took him into custody without incident.
He is facing charges of attempted murder with the use of a deadly weapon, assault with the use of a deadly weapon and discharging a gun into an occupied structure.
Bravo's bail has been set at $25,000 with a preliminary hearing scheduled for Sept. 28.
Copyright 2023 KVVU via Gray Media Group, Inc. All rights reserved.