Southern Ky. police department asking for help identifying burglar
Published: Sep. 21, 2023 at 8:19 AM EDT
|
Updated: Sep. 21, 2023 at 7:17 PM EDT
CORBIN, Ky. (WYMT) - Corbin Police Department officials are asking for help identifying a man they believe stole from a Corbin business.
Police said in a post on Facebook the burglary happened at the business on September 18th.
The department received these pictures from surveillance video.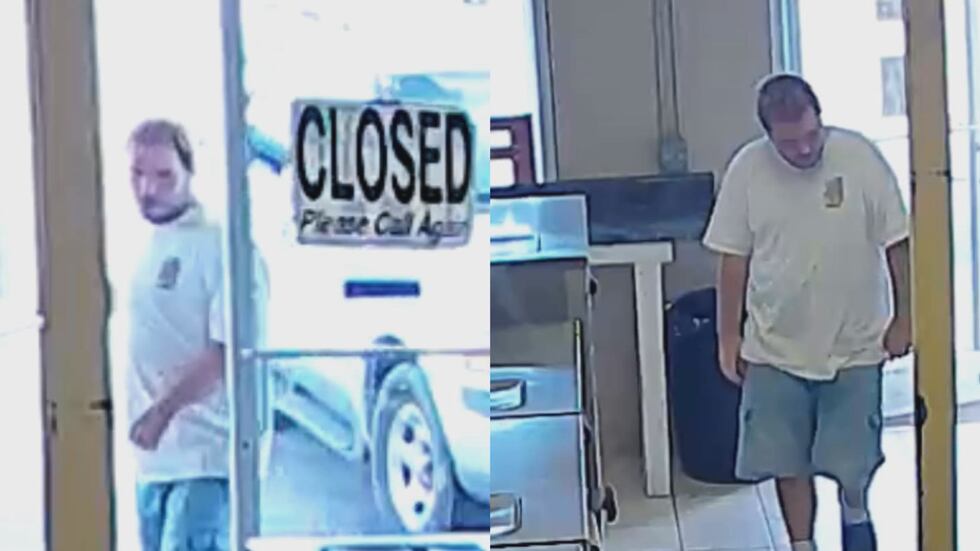 If you know who this man is or have any information, contact Corbin Police Department at 606-528-1122 or text the department's tip line at 606-215-6139.
All information can be kept anonymous.
Copyright 2023 WYMT. All rights reserved.