Gov. Beshear provides update on Sports Wagering 1 week ahead of mobile launch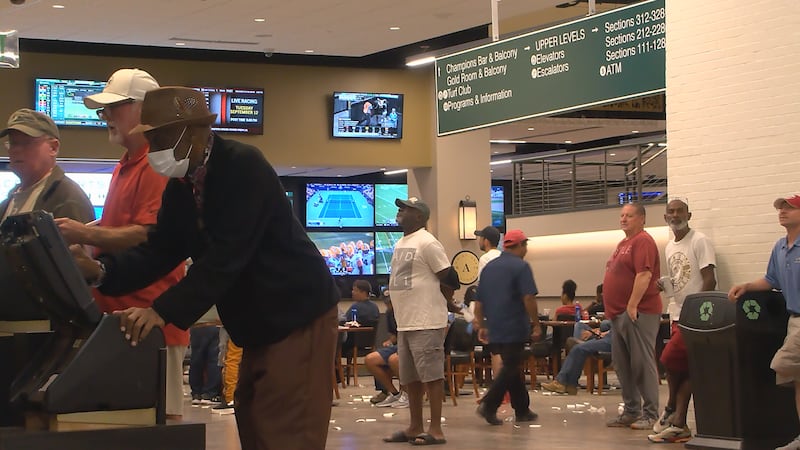 Published: Sep. 21, 2023 at 2:08 PM EDT
FRANKFORT, Ky. (WBKO) - Two weeks after opening in-person sports wagering and one week prior to the launch of mobile wagering, Gov. Andy Beshear updated Kentuckians on the success of the retail launch and what they can expect next.
Beshear announced that preliminary numbers following the first two weekends of retail wagering indicate over $4.5 million was wagered in the state.
"This is a strong number that certainly reflects the excitement Kentuckians have for the opening of sports wagering," said Beshear. "With college football and the NFL season underway, plus the launch of mobile wagering, we expect that number will grow significantly."
"It has taken many years to get here, but sports wagering is finally a reality in Kentucky. This is a win-win for Kentuckians, who can enjoy a quality entertainment experience and benefit from funds staying right here in our state to help us build a better Kentucky," added Beshear.
On Thursday, Sept. 28, Kentuckians can begin placing wagers on their mobile phones.
In preparation for the mobile opening, users can create an account and deposit money into their preferred, licensed mobile wagering application or applications.
Beshear said that mobile partners are reporting that well over 60,000 mobile accounts are already pre-registered in the state.
The Governor noted that not all application licensees have reported yet.
The following mobile applications have been licensed by the Kentucky Horse Racing Commission (KHRC) to operate in Kentucky and will launch their applications on opening day:
Bet 365

Bet MGM

Barstool Sportsbook

Caesars

Draft Kings

FanDuel

Fanatics

Circa Sports Kentucky has been licensed by the KHRC and plans to launch a mobile application later this year.
Earlier Thursday, the Sports Wagering Advisory Council met and recommended additions to the sports wagering catalog.
The wagering catalog is a list of sporting events and sports governing bodies approved for wagering in Kentucky. Additions to the sports wagering catalog include:
Formula One Racing

NRL (National Rugby League Australia)

PFL (Professional Fighters League MMA)

Bellator (MMA)

Universal Tennis League
The council also recommended criteria for selecting independent testing laboratories for technical components of sports wagering systems.
The recommendations were approved by KHRC Executive Director Jamie Eads, subject to ratification by the full commission at their next scheduled meeting.
Copyright 2023 WBKO. All rights reserved.