17-year-old paralyzed after diving into shallow pool, family says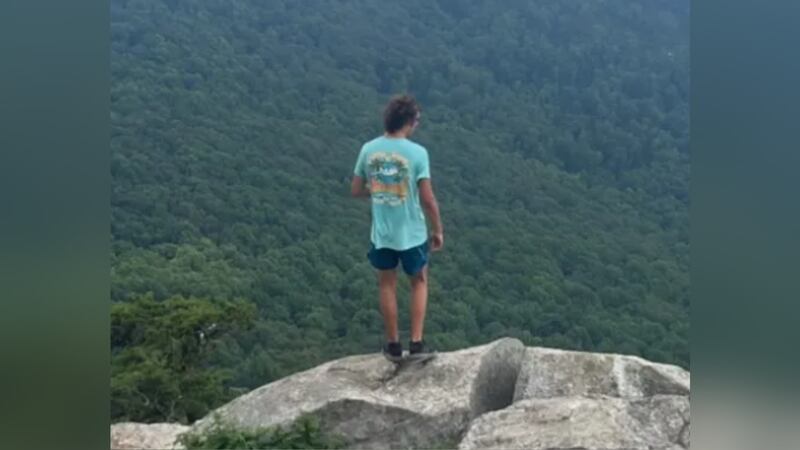 Published: Sep. 9, 2023 at 4:00 PM EDT
COBB COUNTY, Ga. (Gray News) - A Georgia teen is reportedly fighting for his life after a diving accident happened over the summer.
Landon Elder, 17, has been in the intensive care unit at the Wellstar Kennestone Hospital since July 28, according to Sharon Byrd, who has created a GoFundMe account.
Byrd says the 17-year-old is her daughter's boyfriend and she is organizing the fundraiser on behalf of the Elder family.
She said he was severely injured after hitting his head on the bottom of a shallow pool, breaking his neck and nearly drowning.
He was taken to the hospital after the accident, but Byrd says it has left him paralyzed from the chest down.
"Landon continues to be in the ICU, he knows he is paralyzed and is very afraid and fighting every single day for his life," Byrd wrote.
Elder has reportedly needed multiple surgeries along with going through physical therapy.
"Landon has severe lung damage and is in a fight for his life," Byrd shared. "Landon was a healthy 17-year-old boy having fun and now his life has been changed forever in a moment."
Last weekend, Byrd updated Elder's recovery. She said he is still struggling with his breathing and having a hard time speaking but hospital staff were able to get him some fresh air by wheeling him outside.
"Landon got to go see the sky the other day and that was awesome for him. He also started a little bit of physical therapy," Byrd shared.
According to Byrd, the 17-year-old unfortunately still has no feeling from his chest down but the family is remaining positive.
"Hopefully, that will change soon! I know our God is awesome and can work miracles," Byrd wrote.
Loved ones have thanked everyone for the support the family has already received while Elder continues his recovery.
"We love him, and I know you do too!" Byrd shared. "Thank you so much for donating to help with the many medical expenses this family is going to have."
Copyright 2023 Gray Media Group, Inc. All rights reserved.