Anderson Co. nurse allegedly stole pain medicine from nursing home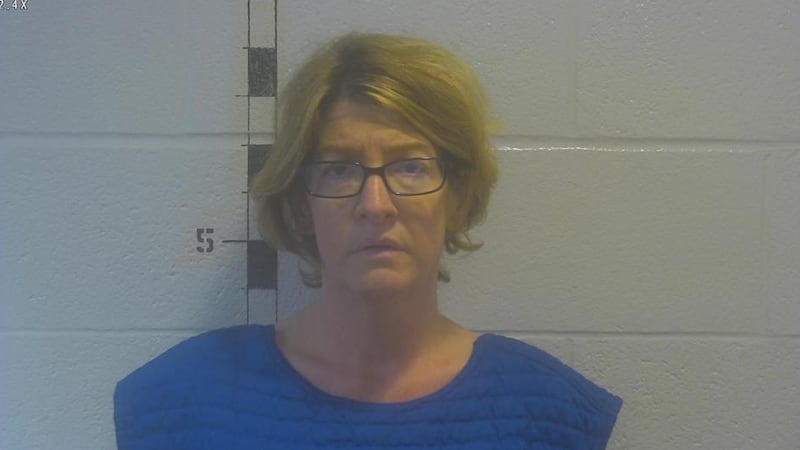 Published: Sep. 3, 2023 at 10:15 AM EDT
LAWRENCEBURG, Ky. (WKYT) - A nurse is facing several charges after police say she stole morphine from a nursing home.
According to her arrest citation, 50-year-old Abigail Hall is a registered nurse at Heritage Hall Rehab & Wellness Center in Anderson County.
The citation stated Lawrenceburg Police were called to the facility to respond to reports of a worker leaving intoxicated.
Hall was arrested on August 27th after being pulled over and failing a field sobriety test.
According to her arrest citation, another nurse at Heritage Hall saw Hall enter a bathroom on the property and leave behind the top of a morphine bottle. When the facility took inventory of their medication, they found 30 ml of morphine to be missing. The nurse said Hall signed out morphine for three patients during her shift.
According to Lawrenceburg Police, officers found seven syringes full of a blue liquid in Hall's backpack. It was determined to be morphine. Hall admitted to police that she had been stealing patients' pain medicine and swapping it with a mixture of water and blue food coloring since January.
Signature HealthCARE released this statement:
Signature HealthCARE continues to cooperate with local authorities in this ongoing investigation. The person arrested in this matter is from a staffing agency contractor and not employed by Signature HealthCARE. As this is an active investigation, we can make no further comment with the exception of ensuring that the safety and well-being of our residents continues to be our top priority and we commend the nurses and CNAs at Heritage Hall for reacting quickly in this matter.
Hall is currently booked in the Shelby County Detention Center and is facing several charges, including wanton endangerment, possession of a controlled substance, and tampering with physical evidence.
Copyright 2023 WKYT. All rights reserved.