'It's a labor of love': 40,000 pounds of distributed in Floyd County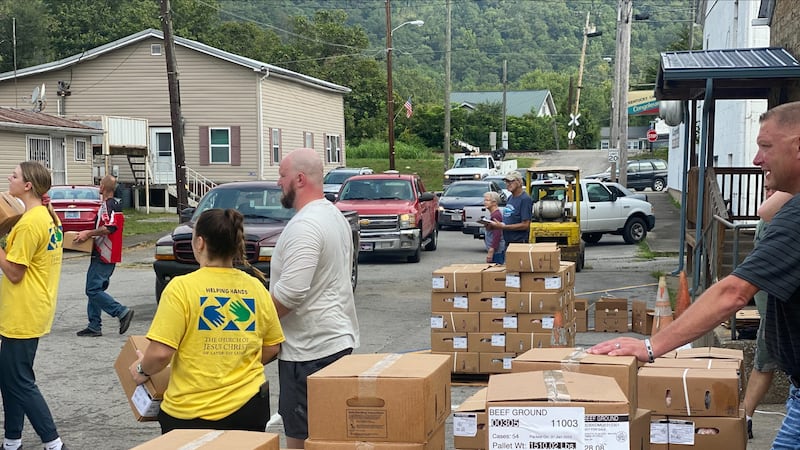 Published: Aug. 24, 2023 at 11:28 AM EDT
ALLEN, Ky. (WYMT) - On Thursday, a truck full of 40,000 pounds of food from The Church of Jesus Christ of Latter-day Saints was delivered to Jacob's Ladder Food Pantry.
The food pantry distributed the food to families affected by last year's flooding in Eastern Kentucky, during an hours-long drive-thru food giveaway.
"The need is there. You can see it here today, with prices going up on everything," said volunteer Linda Gibson. "This is such a blessing to our little pantry."
Last August, nearly 2,800 members of the church from multiple states spent time in Eastern Kentucky mucking out homes and buildings, clearing debris, and tearing out drywall, flooring, and carpets.
"Some, they are very thankful. And others are even more than that," said Elder Lee Warren with the church. "You see tears in their eyes, they know that the service that's being provided here by the pantry is one that will give them meals for a few days."
The groups worked with Helping Hands Command Centers in Hazard and Martin.
"It's a labor of love," said Gibson.
Copyright 2023 WYMT. All rights reserved.