'Totally changed our lives': Ky. woman wins more than $500K from lottery instant play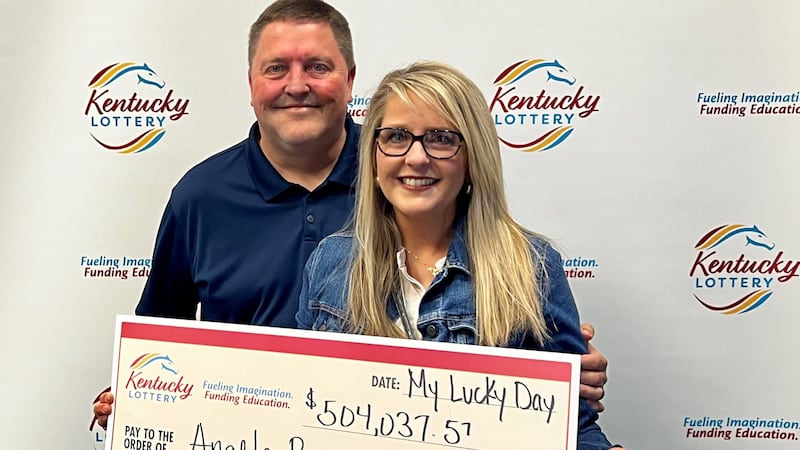 Published: May. 16, 2023 at 3:24 PM EDT
ASHLAND, Ky. (WAVE) - One Kentucky woman is celebrating after winning the largest Instant Play prize in Kentucky Lottery's online history.
Angela Ryan, from Ashland, stopped by lottery headquarters on Monday after winning the Instant Play progressive jackpot on May 13 with a $1 wager in the Cleopatra Clusters Jackpot game, according to lottery officials.
"I placed the bet and saw the hearts go up on the screen," Ryan said. "I thought it was only going to be a $20 or $30 win."
She woke up her husband, Reece, after she found out she hit the jackpot.
"She came in screaming, crying and then, laughing," Reece said. "I wasn't sure what was going on, but we haven't really slept since Saturday."
Lottery officials said the win was special for Ryan, as it came right before Mother's Day and she had recently lost her mother.
"I was thinking of her and thought I'm going to win this," Ryan told officials.
Angela and Ryan have been married for more than 30 years and said they plan to travel with their winnings.
"We have two grown children and two grandkids," Reece said. "We're ready to travel and see the country. We have fun."
On Monday, the couple walked home with a check for $360,386.86 after taxes.
"You guys totally changed our lives," Reece said.
Copyright 2023 WAVE. All rights reserved.