2 horses dead at Churchill Downs following Tuesday races; 4 dead since Opening Night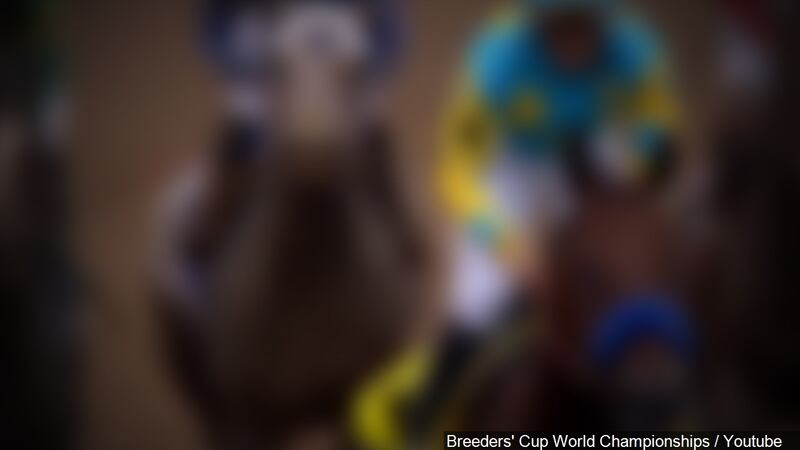 Published: May. 2, 2023 at 5:45 PM EDT
LOUISVILLE, Ky. (WAVE) - One horse has died and one horse has been euthanized on Tuesday at Churchill Downs during the racetrack's 502′sDay.
Take Charge Briana, a 3-year-old filly trained by D. Wayne Lukas and owned by Willis Horton Racing, fell during Race 5 and brought down jockey Luis Saez with her.
While Saez was reported OK, the filly had to be euthanized on the track, officials confirmed with WAVE News.
In Race 8, 5-year-old gelding Chasing Artie, trained by Saffie A. Joseph Jr. and owned by Ramsey Stables, collapsed and died following the race.
Chasing Artie's death was confirmed by owner Ken Ramsey through Daily Racing Form reporter Marty McGee.
Churchill Downs later stated this was the second horse trained by Joseph that died since Opening Night of Derby week, with Parents Pride dying suddenly on Saturday.
The causes of deaths for the horses, both also owned by Ramsey Stables, has not yet been identified.
"These are a couple of really tough blows," Ramsey told DRF reporter Marty McGee.
The two deaths come days after Derby contender Wild On Ice was euthanized in Lexington following a morning workout at Churchill Downs on April 27.
The racetrack said Wild On Ice and Take Charge Briana both were euthanized after sustaining musculoskeletal injuries from which they could not recover.
"While a series of events like this is highly unusual, it is completely unacceptable," Churchill Downs said in a statement. "We take this very seriously and acknowledge that these troubling incidents are alarming and must be addressed. We feel a tremendous responsibility to our fans, the participants in our sport and the entire industry to be a leader in safety and continue to make significant investments to eliminate risk to our athletes. We have full confidence in our racing surfaces and have been assured by our riders and horsemen that they do as well."
Churchill Downs said it will continue to take measures to ensure safe environments for horses on its properties.
Copyright 2023 WAVE. All rights reserved.