Police: Student shot self in hand, sparking campus lockdown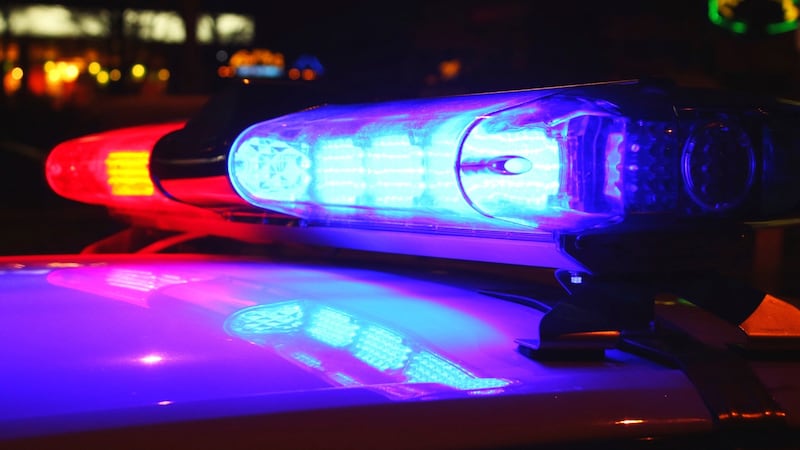 Published: Mar. 30, 2023 at 11:29 AM EDT
|
Updated: Mar. 30, 2023 at 6:18 PM EDT
WINSTON-SALEM, N.C. (AP) — A high school student visiting a North Carolina community college shot himself in the hand, sparking an hourslong lockdown on campus on Thursday, police said.
Winston-Salem police were called to Forsyth Tech Community College around 10:10 a.m. for a report of a student who had been shot on campus, Capt. Shelley Lovejoy said at a news conference. The 18-year-old student was taken to a medical facility for treatment of a single gunshot wound that was not considered life-threatening, Lovejoy said.
The student had a firearm on campus, and charges are being evaluated, she said. Police are still trying to determine whether the shooting was intentional, Lovejoy said. No one else was shot.
The student was on campus as part of an event for high school students to learn about college and career possibilities, Winston-Salem/Forsyth County Schools Superintendent Tricia McManus said.
"Our students responded in just a very calm way. They did everything they were asked to do," McManus said. "I appreciate that so much, and the staff that was there to keep them calm and keep them safe."
The school was locked down for hours after the shooting. Around 1:30 p.m., the school tweeted that students, faculty staff and visitors were being released from the main campus.
"Campus is closed and all classes are canceled for the remainder of the week at all locations," the school said.
Darius Taylor, a Forsyth Tech student and employee of WXII-TV, told the station he was on campus when the school sent an alert warning of shots fired. He told the station his class immediately went into lockdown mode, turning the lights off and sitting against a wall. He said a professor locked all the doors and that he saw police respond quickly to begin clearing the building.
Other students and parents told local news outlets they were filled with anxiety and fear during the lockdown as they waited for an all-clear announcement.
Students from at least two nearby school districts were on the community college campus Thursday for a trip. All of those students were safe and accounted for, the districts said in statements.
The reports of gunfire on the North Carolina campus came days after a former student shot through the doors of a Christian elementary school in Tennessee, killing three children and three adults, the latest in a series of mass shootings in a country that has grown increasingly unnerved by bloodshed in schools.
Firearms are generally prohibited on Forsyth Tech's campus, according to the school's website, outside of limited exceptions.
Copyright 2023 The Associated Press. All rights reserved.