3 children, 3 adults killed in shooting at Tennessee elementary school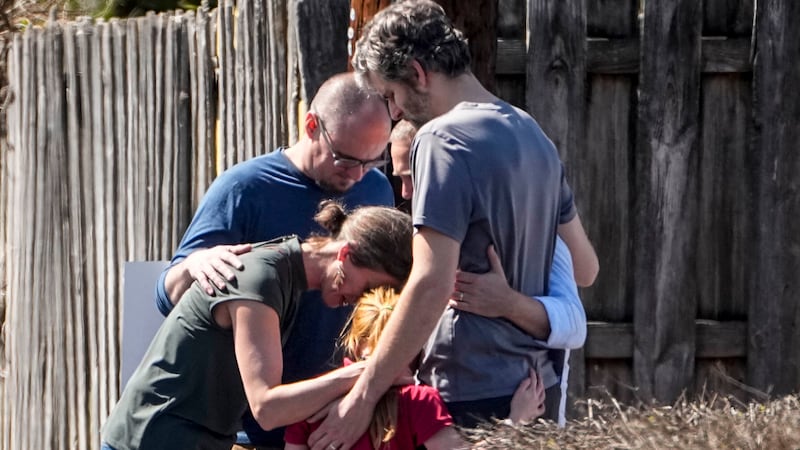 Published: Mar. 27, 2023 at 12:02 PM EDT
|
Updated: Mar. 27, 2023 at 9:11 PM EDT
NASHVILLE, Tenn. (WSMV/Gray News) – Three children who were students at a private Christian school for grades pre-K to sixth were killed in a shooting Monday in Nashville, as well as three adults. Police said the suspect also is dead.
Metro Nashville Police are investigating the shooting at The Covenant Presbyterian School.
Police said the suspect, identified as 28-year-old Audrey Hale, was killed by responding officers at 10:27 a.m. in a lobby-type area inside the school, which is attached to a church.
Police gave unclear information on the gender of the shooter. For hours, police identified the shooter as a 28-year-old woman and eventually identified the person as Hale. Then at a late afternoon press conference, Nashville Police Chief John Drake said that Hale was transgender. After the news conference, police spokesperson Don Aaron declined to elaborate on how Hale currently identified.
Drake did not give a specific motive when asked by reporters but gave chilling examples of the shooter's prior planning for the targeted attack.
"We have a manifesto, we have some writings that we're going over that pertain to this date, the actual incident," he said. "We have a map drawn out of how this was all going to take place."
Police said Hale shot out the windows of a door to gain access to the school.
The shooter was armed with two "assault-style" weapons as well as a handgun, authorities said. At least two of them were believed to have been obtained legally in the Nashville area, according to the chief.
Police said Hale, of Nashville, was a former student of the school. Investigators found detailed maps of the school grounds and a manifesto in Hale's possession, according to the police chief.
All three children had gunshot wounds, officials said. The students were pronounced dead upon arrival at the Monroe Carell Jr. Children's Hospital, the Associated Press reported.
The three 9-year-old victims were identified by authorities as Evelyn Dieckhaus, Hallie Scruggs and William Kinney. The three adult victims were identified as 61-year-old Cynthia Peak, 60-year-old Katherine Koonce and 61-year-old Mike Hill.
Authorities said there are no other shooting victims. One officer was injured by broken glass, a police spokesperson said.
Students walked to safety Monday, holding hands as they left their school surrounded by police cars. They walked to a nearby church to be reunited with their parents, the Associated Press reported.
The Covenant School is located at 33 Burton Hills Boulevard, and Hillsboro Pike is closed from Harding Place to Hobbs Road for police at the scene.
The school has had an enrollment of about 200 students in recent years, has 33 teachers, and was founded as a ministry of Covenant Presbyterian Church in 2001, according to the school's website.
The killings come as communities around the nation are reeling from a spate of school violence, including the massacre at an elementary school in Uvalde, Texas, last year; a first grader who shot his teacher in Virginia; and a shooting last week in Denver that wounded two administrators.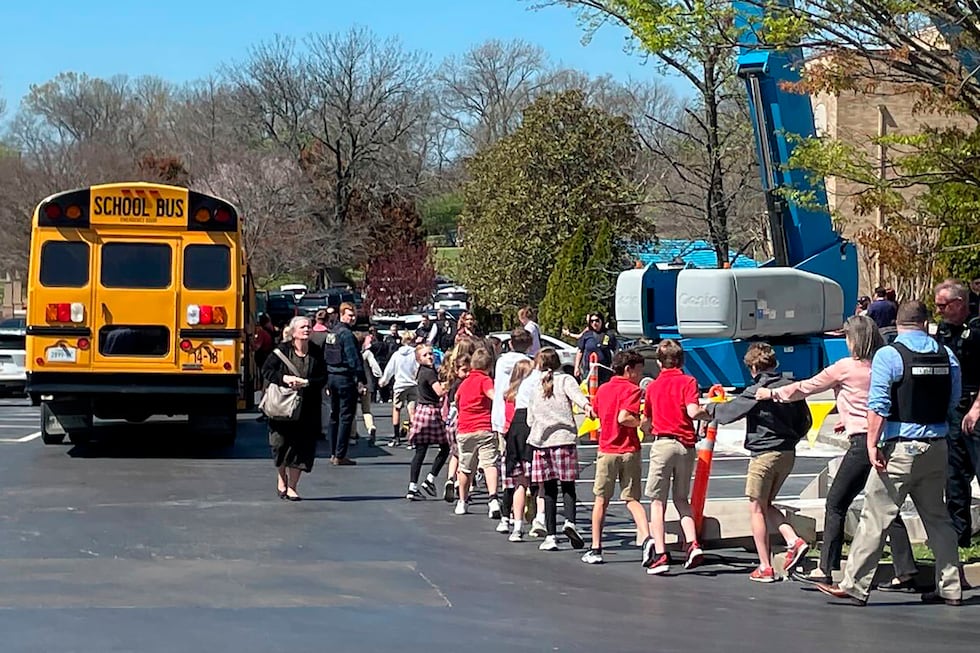 Copyright 2023 WSMV via Gray Media Group, Inc. All rights reserved. The Associated Press contributed to this report.