University agrees to $14M settlement in Tenn. wrestler's death
Grant Brace, 20, was originally from Louisville, Tennessee, before going to college in Kentucky.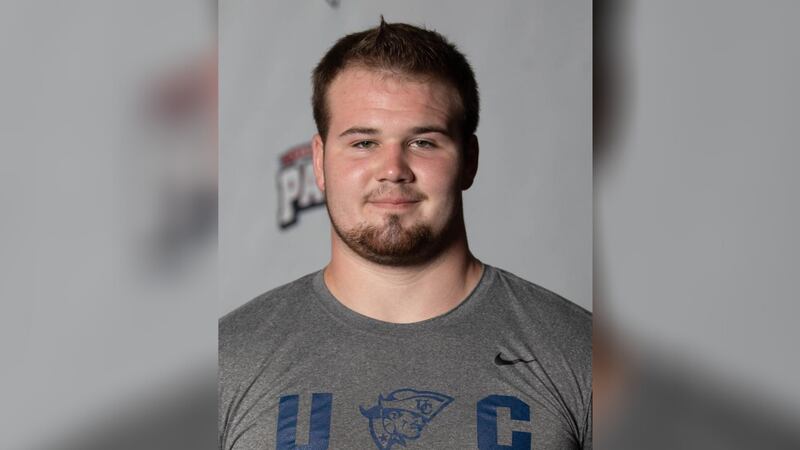 Published: Mar. 18, 2023 at 10:59 AM EDT
WILLIAMSBURG, Ky. (AP) — A Kentucky university has agreed to a settlement of more than $14 million over the death of a student wrestler hours after practice, the school announced.
The settlement over the death of junior Grant Brace, 20, of Louisville, Tennessee, includes an agreement for the University of the Cumberlands to participate in a heat-illness training program and to help raise awareness of heat-related injuries, the university said Wednesday in a statement.
Brace's death on August 31, 2020 from heat stroke after he begged for water and was refused "was tragic and entirely avoidable," news outlets reported, citing the lawsuit.
Brace was diagnosed with narcolepsy and ADHD and was prescribed Adderall which requires maintaining hydration, according to the lawsuit.
He died during the wrestling team's first training day of the season. After practice, the team had to sprint multiple times up and down a steep hill and Brace completed several before sitting down from exhaustion. The then-coach threatened to kick Brace off the wrestling team, so he ran up the hill again and was later heard saying "I'm done. I can't do this anymore," the lawsuit said.
He begged for water and his condition continued to deteriorate, but the coaches didn't provide water or contact the trainer or emergency medical personnel, according to the lawsuit. Brace left and tried to drink from an outdoor water fountain that was not working. He also tried to get into a building but could not, and he collapsed. About 45 minutes later, the coaches found him dead with his hands clenched in the grass and dirt, according to the suit.
The university said in a statement that it believed it could defend the claims asserted in the lawsuit, but the legal process would have been long and costly.
"The University made the decision to settle the case now in a manner it hopes will respect the Brace family's tremendous loss," the statement said.
It said the safety of students and athletes is a top priority and it "welcomes the opportunity to work with the Brace family's consultant to ensure it is providing the safest environment possible for student-athletes in all sports."
Copyright 2023 WVLT. All rights reserved.