Will the Silicon Valley bank collapse impact Kentuckians?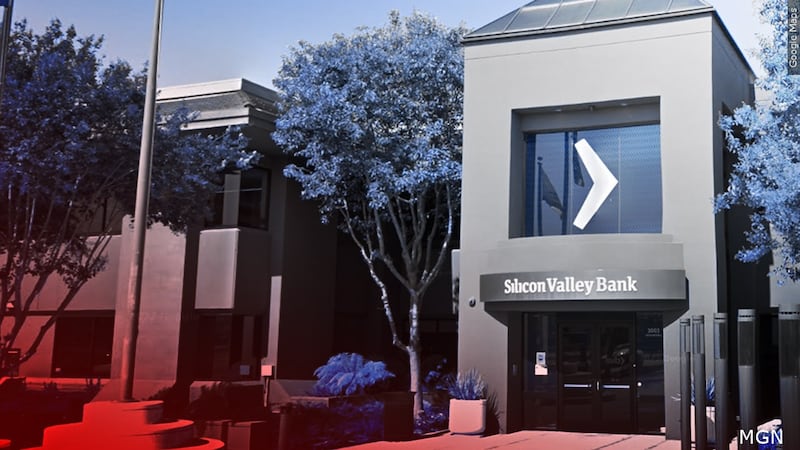 Published: Mar. 13, 2023 at 10:20 PM EDT
JESSAMINE COUNTY, Ky. (WKYT) - Small and midsize bank stocks took a beating on Wall Street following the second and third largest bank failures in U.S. history. However, the overall market was not changed much. Panic from customers nationwide led to a takeover of new york's signature bank, as well.
President Biden says the banking system is safe and that those responsible will be held accountable for what happened. He has called on Congress to reinstate banking regulations that were loosened during the Trump administration and said executives of the failed banks and their investors will not be bailed out.
Many Kentuckians are wondering if they will be affected by the banking collapse.
The managing principal of Spectrum Financial Alliance, C. Kelly Buckley, says the major bank failure won't directly impact individuals and local banks in Kentucky.
"In terms of our community banks, there's none of them I know of that are heavily exposed to these areas that have been way bid up like crypto. Or, in the case of Silicon Valley Bank, invested in companies that are hugely overvalued and have been since COVID started in 2020," said Buckley.
Buckley's firm is a private and elite wealth manager, managing clients' money and helping them create financial plans. As the phones rang nonstop Monday morning, Buckley says he wants to put people's minds at ease.
"Kentucky banks don't have exposure there," said Buckley.
Central Bank in Lexington released a statement saying they have no connection to either bank that failed. Central leaders say they focus on community banking and that they intentionally maintain a high level of capital and liquidity.
Buckley says even banks like Citi Group, Bank of America and Wells Fargo won't be affected.
"There's going to be banks, as we've seen, that are going to be shut down and liquidated," said Buckley. "Those banks made errors in their lending. They made errors where they took their deposits and bought long-term bond securities. And they need to be shut down. Their shareholders, their owners, need to bear the brunt of that."
Some investors are likely going to lose money. But Buckley says depositors are 100% safe in these cases and won't lose a dime, even if their deposits exceed $250 thousand.
Buckley also says most of the companies affected are out west. He says we could see what is called a contagion short term-affecting some large, money-saver banks, but believes those banks would return to their former evaluations and beyond in 30 days or less.
Copyright 2023 WKYT. All rights reserved.