Dolly Parton hopes 'Christian heart,' giving spirit will always be remembered
"I want to be remembered as a good person," Parton said.
Published: Mar. 10, 2023 at 7:04 PM EST
PIGEON FORGE, Tenn. (WSMV) – Dollywood is one of Tennessee's top tourist attractions in part because of the woman who dreamed it all up years ago.
WSMV's Holly Thompson was there Friday as the theme park opened up its season and got a special one-on-one interview with Dolly Parton. Thompson and Parton discussed Dollywood, the music legend's legacy and more.
Parton's theme park Dollywood was bustling Friday as it celebrated the 50th anniversary of Parton's "I Will Always Love You." The theme park is offering special merchandise and events over the next couple of weeks.
"What is it about Dollywood that makes it so popular?" Thompson asked Parton.
"We know a lot of it's our hosts, people that make everyone feel great," Parton said. "But all the people that work here just make everybody feel like they're a part of the family."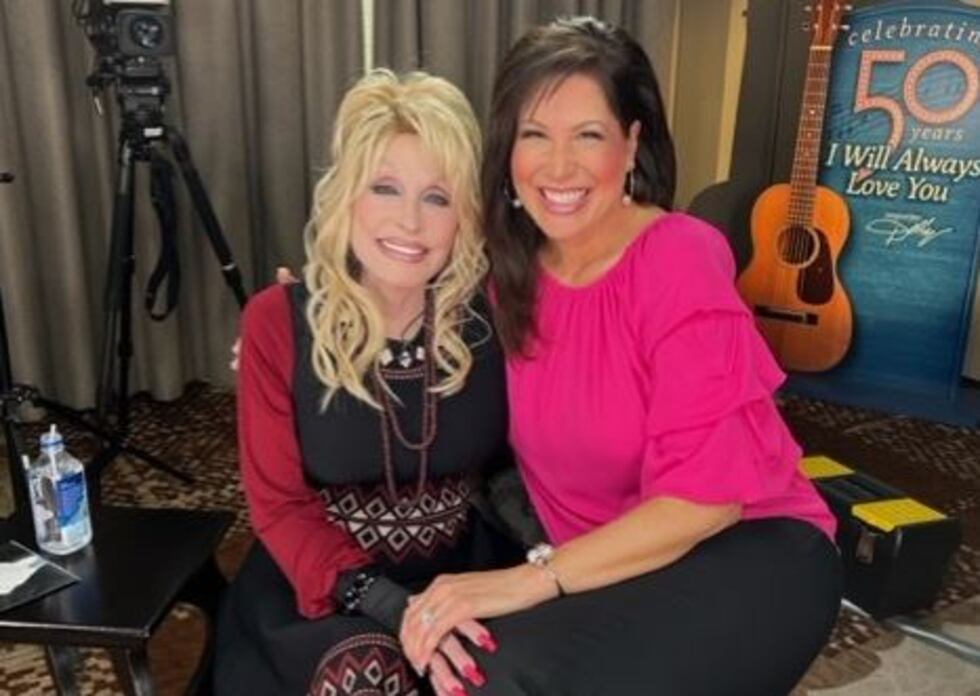 The iconic singer, songwriter and entertainer also shared with Thompson her hopes for what her legacy will be.
"I want to be remembered as a good person, a person that tried to do a good job to make the most of every good thing I was given ... all my talent," Parton said.
Thompson also asked Dolly what keeps her motivated. Parton said giving back to those around her after she's been given so much is a big motivator.
"I'm very proud of the Imagination Library where we give books to children. I think that'll be as big a part of my legacy as my songwriting and my singing," she said. "I also always feel like that when you get in a position to help that you should have a Christian heart growing up like in my grandfather's church and like giving and receiving. They're both supposed to be done, you know, with an open heart and all that, but I just really feel like it's important to give back and we're supposed to do that."
Find out more about what's next for Dollywood here.
Copyright 2023 WSMV. All rights reserved.