Two parents charged with child endangerment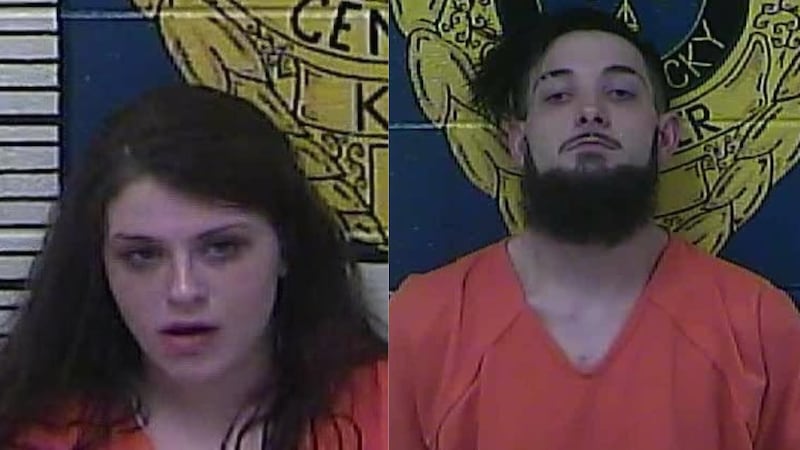 Published: Mar. 10, 2023 at 2:02 PM EST
CLAY COUNTY, Ky. (WYMT) - A Clay County couple is facing charges following an incident involving an infant.
On March 1, Clay County 911 received a call from the emergency room at Manchester Advent Health.
When Deputy Wes Brumley arrived Ethan Hensley, 25, of Manchester, told him that he "had been in a wreck and had used meth."
The citation states, Hensley had an argument with his girlfriend, the child's mother and left with the baby.
Hensley told police he had taken the drug just hours before bringing the child into the ER.
Brumley wrote in the citation Hensley admitted the child was in his arms while driving and hit its head on the steering wheel during the crash, but he did not call 911.
During the investigation, the deputy determined Hensley was under the influence.
The child that was brought to the hospital was cleared by medical staff and placed into custody by Child Protective Services.
The social worker advised Deputy Brumley there could be another child involved with this case and he needed to go check out the house where Hensley was staying at on Lipps Branch Road.
When the deputy arrived, he saw the child asleep on the couch in the home through the window. In the citation, he said he announced himself, knocked loudly and did not get a response. The door was unlocked, so he said he went inside to try to speak to the child, who did not respond.
This is the child's mother, Whitney Smith, 21, also of Manchester, woke up and came to see what was going on.
During the conversation, the deputy noticed a clear bag with a crystal-like substance in plain sight and several white pills on the stove. Smith admitted to Brumley that the substance and the pills belonged to her, and she had taken meth and heroin while both children were in the home.
Smith was charged with endangering the welfare of a minor, possession of a controlled substance and possession of drug paraphernalia.
Hensley was charged with endangering the welfare of a minor and public intoxication.
Both are being held in the Clay County Detention Center.
Copyright 2023 WYMT. All rights reserved.