Oscar Tshiebwe named SEC Player of the Week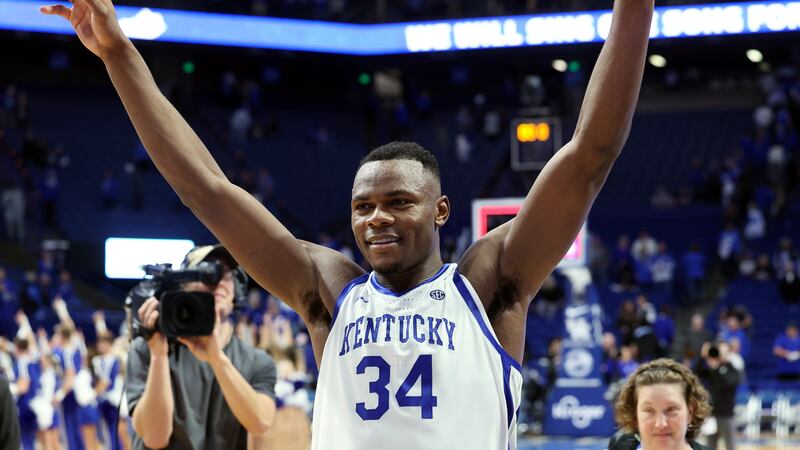 Published: Jan. 23, 2023 at 1:19 PM EST
LEXINGTON, Ky. (WKYT/WYMT) - UK basketball senior Oscar Tshiebwe was named SEC Player of the Week Monday after his performance against Georgia last week.
Tshiebwe has earned Player of the Week honors three times in his career at Kentucky, but this was the first time this season.
The reigning National Player of the Year had a career-best 37 points against the Bulldogs, grabbing 24 boards. He had seven points and a game-high 17 boards in the win over Texas A&M on Saturday.
According to UK Athletics, with a team-high 16.6 points per game and nation's best 14.0 rebounds per contest, Tshiebwe is one of two players nationally averaging more than 16 points and 13 rebounds per game (Zach Edey – Purdue). He is the only player in the country averaging at least 15 points, at least 13 rebounds, at least 1.5 steals and at least 1.0 blocks per game.
Tshiebwe has registered a double-double in 39 of 51 career games for the Wildcats, ranking fourth all-time in program history.
Tshiebwe and the Wildcats travel to Nashville, Tennessee to take on Vanderbilt on Tuesday at 9 p.m. ET. The game will be televised on SEC Network.
Copyright 2023 WYMT. All rights reserved.