Coast Guard monitoring Russian spy ship on patrol off Hawaii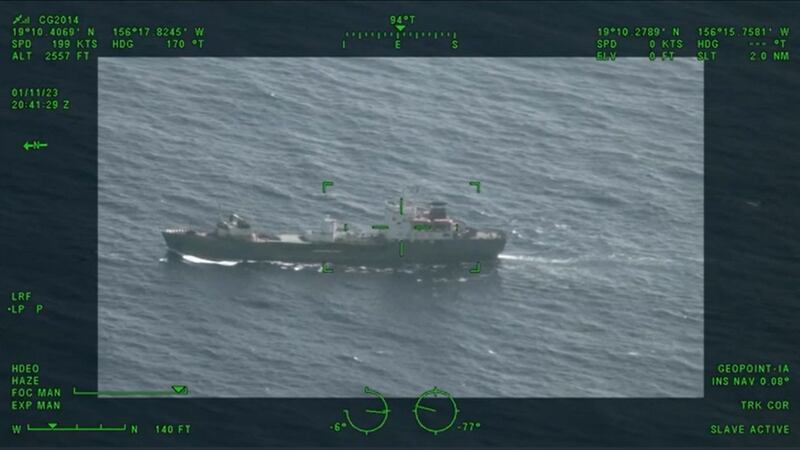 Published: Jan. 19, 2023 at 4:22 PM EST
WASHINGTON (AP) — A Russian spy ship has been patrolling off the coast of Hawaii but so far has remained in international waters, the Pentagon said Thursday.
While the appearance of a Russian surveillance ship along the U.S. coastline is not unusual, this one has attracted more attention because of heightened tensions between the U.S. and Russia over Moscow's invasion of Ukraine and veiled threats to employ nuclear weapons.
The Vishnya-class Kareliya surveillance ship has been monitored by the U.S. Coast Guard sailing near Hawaii over the last several weeks.
"I can't speak to why the Russians are sailing the ship right now, it's kind of precarious timing," said Pentagon spokeswoman Sabrina Singh. She said the Coast Guard is still monitoring the ship, which has been operating in international waters.
"We haven't seen any unsafe or unprofessional behavior and we expect that the Russians will operate within the region in accordance with international law," Singh said.
In a video posted to Twitter by the Coast Guard, the ship appears to be either being towed by another ship or in a resupply mode.
"U.S. Indo-Pacific Command is monitoring the Russian vessels operating in international waters in the Western Pacific," the Pentagon said in a statement. "As Russia operates within the region, it is expected to do so in accordance with international law."(AP) -
Copyright 2023 The Associated Press. All rights reserved.