New clinic designed to treat eating disorders opens in Madison County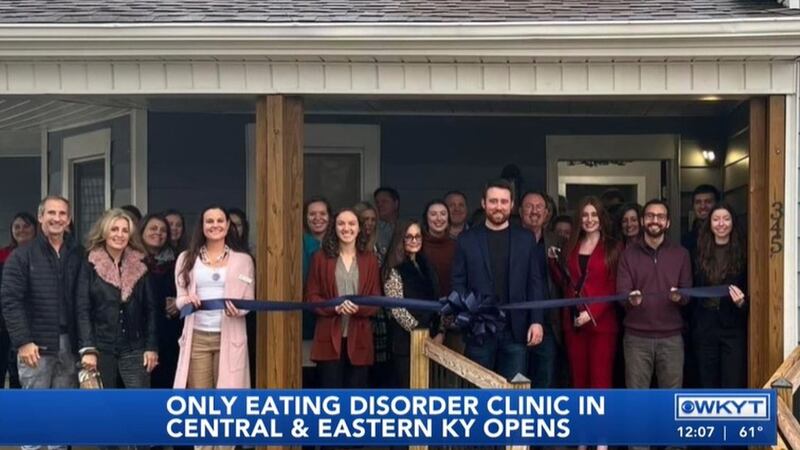 Published: Dec. 7, 2022 at 12:21 PM EST
RICHMOND, Ky. (WYMT/WKYT) - The only eating disorder clinic in Central and Eastern Kentucky is now open.
Rediscover KY held a ribbon cutting in Richmond on Tuesday.
It is one of only two clinics across the state dedicated to treating eating disorders.
Intensive inpatient and outpatient services are available for all ages.
A medical provider, therapists, registered dietitians and personal trainers are all on staff.
Founder Hannah Whitaker says her own experience with anorexia inspired her to open the clinic.
"Once I was fully recovered, I started speaking at schools and just realizing how common it truly is and it was my goal to have a clinical team that could treat this," Whitaker said.
The clinic is located on Big Hill Avenue.
They are open 9 a.m. until 7 p.m. Monday through Friday.
You can find out more information about their services here.
Copyright 2022 WYMT. All rights reserved.