Sen. Rand Paul wins re-election as Kentucky's junior senator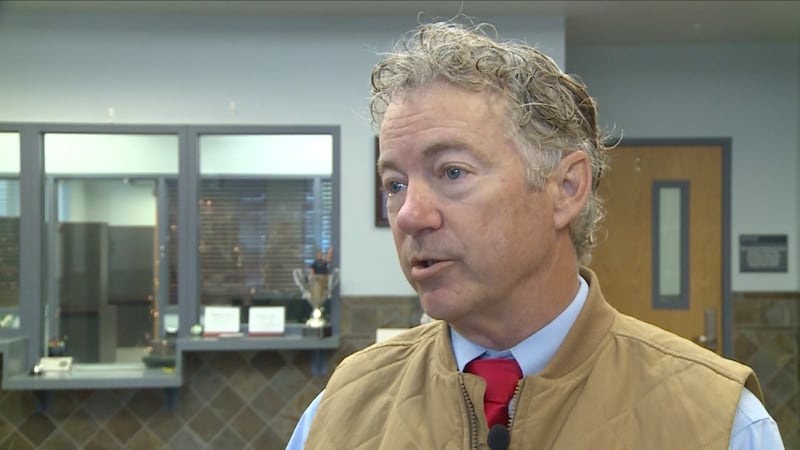 Published: Nov. 8, 2022 at 7:15 PM EST
WASHINGTON (WYMT/AP) - Kentucky U.S. Senator Rand Paul has been re-elected to his third term in office, the Associated Press projects.
He fended off a challenge from former State Representative Charles Booker, who also previously ran for Senate in the Democratic primary against Amy McGrath in 2020.
Sen. Paul spoke to supporters at a victory party in Bowling Green, "We come together under the belief that government is instituted. Among men and women to preserve our God-given Liberty — Period!"
Sen. Paul was first elected in 2010, succeeding Senator Jim Bunning.
Republicans have controlled the seat since Sen. Wendell Ford retired in 1999.
Copyright 2022 WYMT. All rights reserved.