Lieutenant Governor visits EKY communities impacted by flood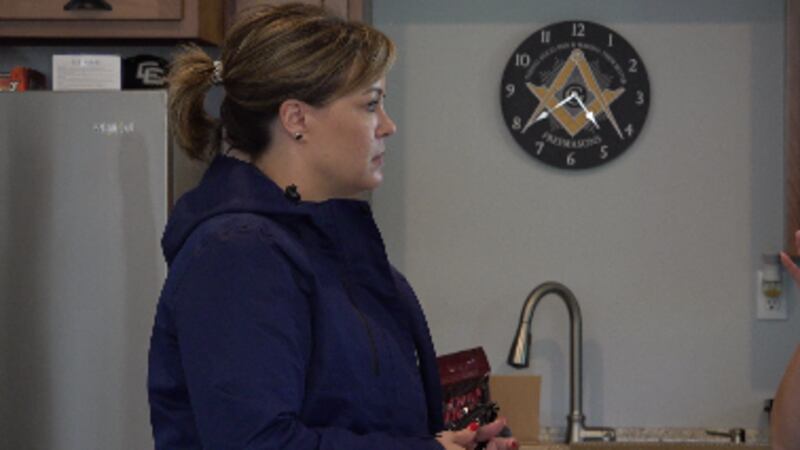 Published: Aug. 3, 2022 at 2:50 PM EDT
HAZARD, Ky. (WYMT) - In the last few days, we have seen several state leaders tour communities devastated by flooding.
On Wednesday, Lieutenant Governor Jacqueline Coleman traveled to Clay, Leslie, Letcher and Knott Counties to see flood relief efforts in person and to hear the stories of Eastern Kentuckians who were affected.
"The more people we can talk to and hear from, the more needs we hear about, the more we can help," said Lt. Gov. Coleman.
For local leaders like Leslie County Judge-Executive William Lewis, having state leaders there for them in times like this is important.
"I was real impressed with the time they spent with us and the attention they give to us, I'm proud they did," said Lewis. "I'm sure that all of the people in the county will be happy that they have been here, that they're saddened by it, and that they're gonna do anything they can to help us with it."
Coleman and her team made stops at the Oneida Masonic Lodge, one Leslie County woman's home, Letcher County High School and the Knott County Sportsplex.
"The governor and I both understand that this is not a short-term fix," said Lt. Gov. Coleman. "This is something that we will be with people in Kentucky for today, tomorrow, next week, next month, next year."
Copyright 2022 WYMT. All rights reserved.