Customers affected by water outage in Perry County could have water by Wednesday evening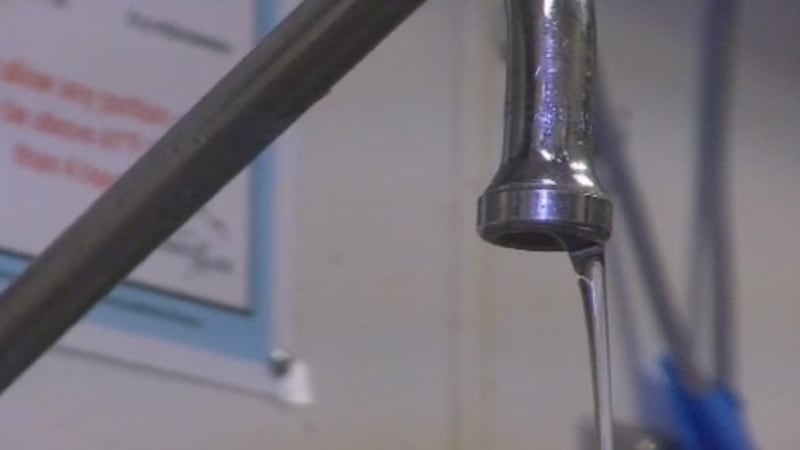 Published: Jan. 11, 2021 at 2:15 PM EST
HAZARD, Ky. (WYMT) - Update 9 a.m. 1/13/2021
City officials posted on Facebook that they hope customers affected by the recent water outage will have water Wednesday evening.
Tony Eversole with the City of Hazard says they had to shut down some lines to keep the water levels correct in the tanks.
"We repaired the leaks. We were out on 80 twice yesterday in front of Tim Short Chrysler and I had a problem there and had to repair a major line," said Eversole. "It's like you run a water hose from your house to mine and water has to go through you to get to me and that's the way our system goes. It has to go through the city before it can get out in the county."
In the Facebook post, officials said crews worked Tuesday and were able to restore water up to Entertainment Drive.
The plan is to turn the water on back in sections Wednesday morning for the remaining customers on Highway 15 to Breathitt County line and Highway 28.
Officials did say there is a leak in the Grapevine area that needs repaired.
They hope, if everything goes to plan, all customers in those areas will have water by Wednesday evening.
Eversole says the 9 million dollars is borrowed to help replace old equipment and meters. He says they also continue to look for other water sources.
"A lot of our lines have been in the ground since the 50s and the system was originally designed just to provide water to the city. We wanted to reach out and help everybody. Water is a life-giving liquid," said Eversole. "By mid-year, we will have an interconnect on 80 which will allow us to tie into Knott County system along 80 and then will also have another interconnect on the south end allowing us to feed from more than one source. "
Officials asked customers to remember this could be a slow process and it takes longer for hollows and higher elevations to receive water.
Update 9:00 p.m. 1/11:
According to a Facebook post from the City of Hazard Monday evening, crews are continuing to dig to find the issue for customers along KY-15 north of Hazard, but as of yet have not been able to reach the break.
Original story:
Many in Perry County are without water Monday as crews work to fix a mainline break in Hazard.
Hazard Utilities officials say that water is shut off from Applebee's on Highway 15 North all the way to Breathitt County.
Crews are working to find the source of the leak, which they believe may be underneath Food City.
According to a Facebook post by the Perry County Fiscal Court the Perry County Garage is not giving out water at this time, but they are "monitoring the situation" and will "re-evaluate" if it becomes an ongoing outage.
Crews working on an outage in Bonnyman say they have isolated the source of the outage there and will have to bring in equipment to dig to the line, which is buried deep in the construction zone.
There is no word on how long it will be until the water is turned back on.
Copyright 2021 WYMT. All rights reserved.