Governor Beshear announces more than 1,000 new cases two days in a row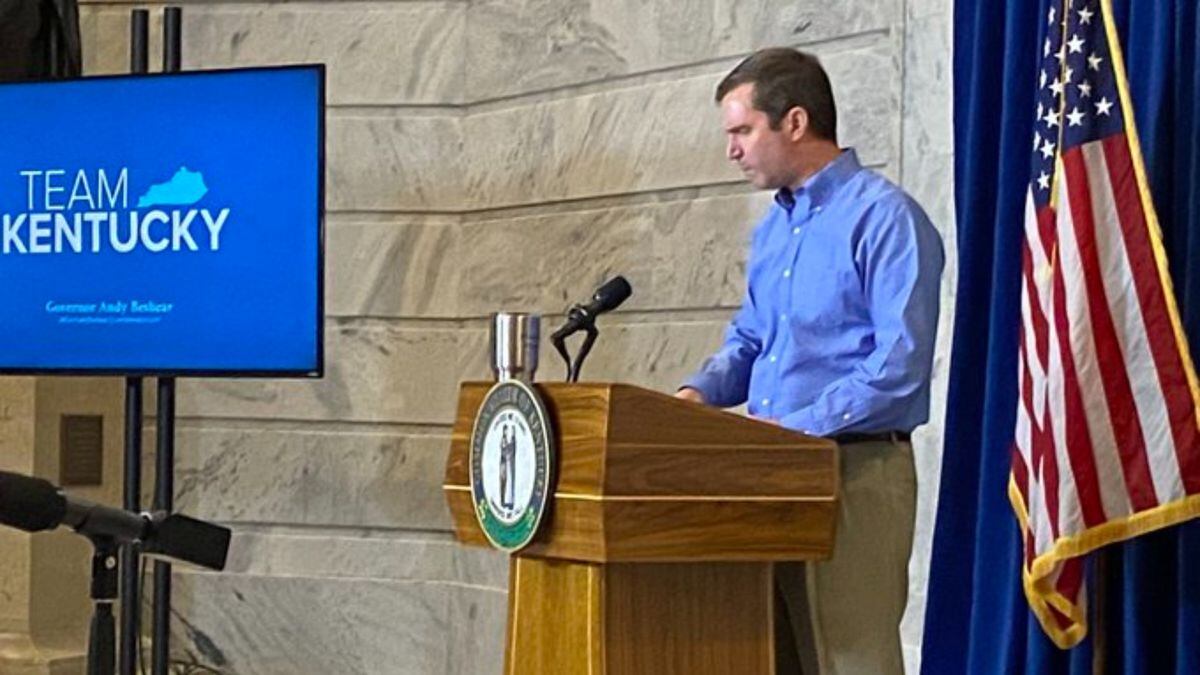 Published: Sep. 30, 2020 at 3:45 PM EDT
FRANKFORT, Ky. (WYMT) - Governor Andy Beshear gave his Wednesday COVID-19 update.
You can watch that below:
The governor announced 1,004 new cases and four new deaths in Kentucky.
The governor said this was the first time since March that he announced more than 1,000 cases two days in a row.
"Today's report is a little tough. It's the first time since March 6 that we've had over 1,000 cases in two consecutive days," the Governor said. "One thousand four cases is a problem and that means we have to be more vigilant."
154 of the new cases were kids 18-years-old or younger.
At least 68,860 Kentuckians have contracted the virus. The death toll is now at 1,174.
11,840 people have recovered from the virus.
1,459,816 Kentuckians have received tests.
The positivity rate dropped to 4.07%.
Governor Beshear spoke about school across the commonwealth reopening and how to do it safely.
"We've got a lot of kids who went back to in-person classes this week," said Gov. Beshear. "Our kids can wear their masks. We as adults complain about it, but our kids can do it. I can tell you, my kids are willing to do it if it means they get to be back in school. Let's make sure we are wearing masks in our community."
The governor also discussed the $7 million grant for The Kentucky Department for Behavioral Health, Developmental, and Intellectual Disabilities. He mentioned that in order to stay healthy we need to stay not only physically healthy but also mentally.
"This is a recognition of trauma, of how the world around us can impact our mental and emotional health," the Governor said. "One of the things we can learn from this crisis that we should have learned before is that these services are critical to our overall health. We're not healthy Kentuckians unless we are physically, mentally, and emotionally healthy. And we now have more tools than ever to ensure those around us are getting the help that they need. And let's remember it's never wrong to ask for help when you need it."
He also gave the dates for the next unemployment payments.
"Our first three weeks of payments are already out, already to those individuals. The fourth payment went out last night. The fifth should go out on Oct. 1 and the sixth is going out, if everything goes as planned, on Oct. 5," the Governor said.
Governor Beshear also reiterated the ways one can vote in the upcoming election and encouraged everyone to do so.
"This year in Kentucky, there are more options to vote than ever, which means there are fewer excuses to not vote than ever," said Gov. Beshear.
WYMT independently confirms all coverage area positive COVID-19 cases, along with any coronavirus-related deaths, with local health departments before publishing any details.
If you have any questions about the coronavirus in Kentucky, call the state's COVID-19 hotline at 1-800-722-5725.
You can also find more information, including how to protect your family, by visiting Kentucky's official COVID-19 website: https://govstatus.egov.com/kycovid19
Copyright 2020 WYMT. All rights reserved.