Governor Beshear announces 381 new COVID-19 cases, new funding to help human trafficking victims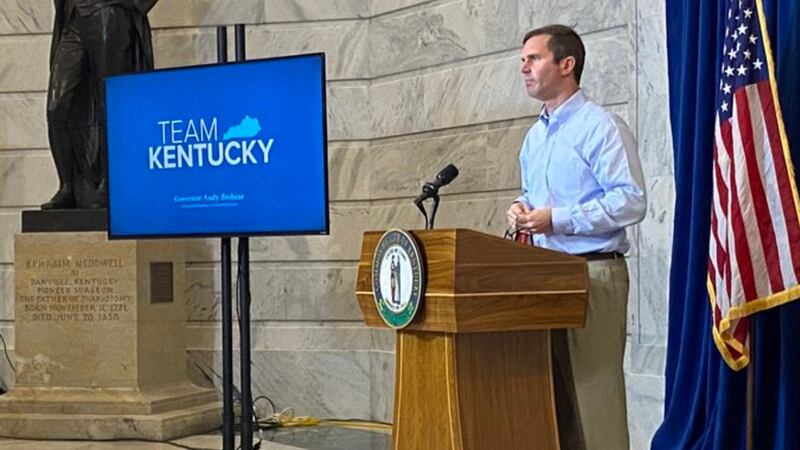 Published: Aug. 31, 2020 at 3:46 PM EDT
FRANKFORT, Ky. (WYMT) - Governor Andy Beshear gave his Monday's COVID-19 update.
You can watch that below:
The governor announced 381 new cases and three new deaths in Kentucky.
At least 48,396 Kentuckians have contracted the virus. The death toll is now at 933.
10,375 people have recovered from the virus.
877,443 Kentuckians have received tests.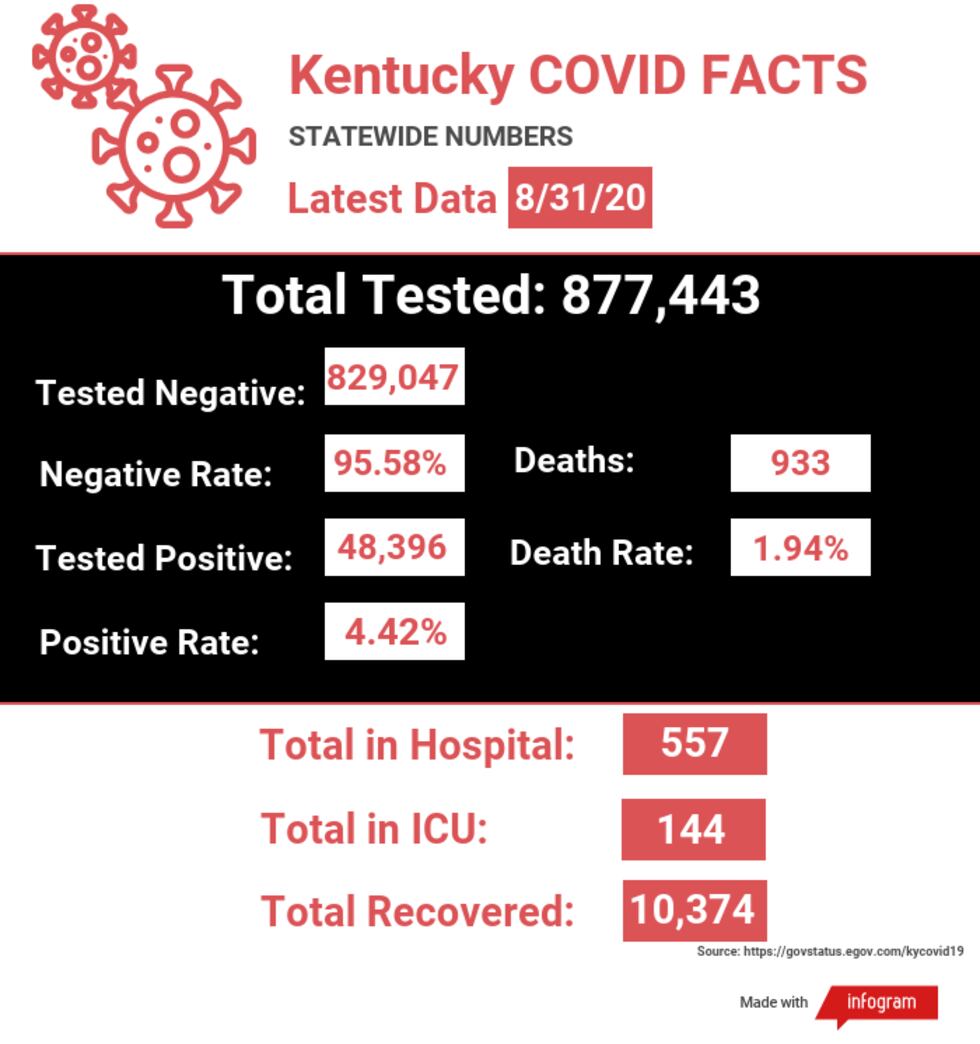 The governor also spoke on International Overdose Awareness Day, and how at this time it can be more difficult to notice addiction but to keep checking in on each other.
"Awareness is the key to survival during most medical emergencies; and that's certainly true in the case of a drug overdose," the Governor said. "If you find a loved one has overdosed, or even a complete stranger, knowing how to react could mean the difference between life and death."
"As Attorney General, I filed more lawsuits against opioid distributors and manufacturers than anyone else in the country. My friend Emily, who leads Fed Up in Kentucky, lost her son TJ right before he was going to deploy with our National Guard," the Governor said. "There's so much pain out there, and somebody may make a bad decision at the start, but by the time an overdose happens typically, someone has been suffering from an addiction that we cannot treat as a bad decision. We have to treat it as the disease that it is, knowing that it is preventable, knowing that all of us can step in to either try to help an individual suffering from it or hopefully be there with the training necessary to protect them in that worst-case scenario."
He also discussed the new funding for human trafficking victims. He said the Kentucky Department of Corrections received $551,000 in grant funding for the Victim Information and Notification Everyday (VINE) system.
"VINE offers timely and potentially life-saving notifications via email and phone about an offender in custody," Gov. Beshear said. "With the new funding, VINE also will help victims locate services they might need, provide alerts via text message, and create a unified database."
He then mentioned that if you need an absentee ballot you need to go here if not already.
The states above a 15 percent positivity rate qualifying for the travel advisory are now South Dakota, North Dakota, Iowa, Nevada, and Alabama. The governor asked that anyone returning to Kentucky after visiting these places self-quarantines for 14 days.
WYMT independently confirms all coverage area positive COVID-19 cases, along with any coronavirus-related deaths, with local health departments before publishing any details.
If you have any questions about the coronavirus in Kentucky, call the state's COVID-19 hotline at 1-800-722-5725.
You can also find more information, including how to protect your family, by visiting Kentucky's official COVID-19 website: https://govstatus.egov.com/kycovid19
Copyright 2020 WYMT. All rights reserved.