Seven people shot near Lexington community center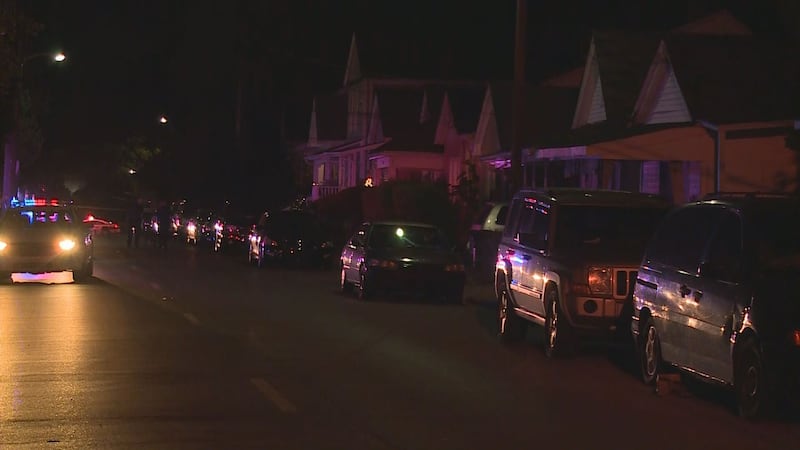 Published: Aug. 30, 2020 at 11:21 PM EDT
LEXINGTON, Ky. (WKYT) - Several people are in the hospital after being shot in Lexington.
It happened near the Dunbar Community Center, off North Upper Street, after 9 p.m. Sunday.
Neighbors said shots were fired during a cookout at the playground.
According to posts on social media, the cookout was in memory of 17-year-old Kenneth Bottoms Jr., who was killed during a shooting at Fayette Mall last week.
One person told us they heard about 20 shots. Police say it looks like multiple people fired shots.
According to the Lexington Police Department, one person was found shot at the scene. Other victims showed up to local hospitals afterward. One of the victims is said to be in critical condition.
Seven people were hit. Six men between the ages of 18 and 40 and a 21-year-old woman. We're hearing that one of the victims, who was in surgery Monday morning, is a community activist.
Police said there is some conflicting information from witnesses about what happened. Some say people showed up and started firing into a crowd of people. Others say a car drove by and shot into the crowd.
Monday morning, staffers at the Russell School Community Service Center were out looking for bullets on the playground.
"We have a lot of safe things going on and good, quality programming for the children in our community, but the violence that's happening in our neighborhoods, this just has to stop," said Sharon Price, executive director of the Community Action Council.
The school caters to children ages from newborn to 5. Price says the children will not go outside Monday due to the rain and what happened Sunday night.
Price says another shooting happened last week near the Community Action Prep Academy on Winburn Dr.
Neighbors say they have asked Lexington police to increase their presence in the area.
Police are still looking for suspects.
Anyone with information about this case is asked to contact Lexington Police by calling (859) 258-3600. Anonymous tips can be submitted to Bluegrass Crime Stoppers by calling (859) 253-2020, online at www.bluegrasscrimestoppers.com, or through the P3 tips app available at www.p3tips.com.
Copyright 2020 WKYT. All rights reserved.